Brand: ZWO
ZWO ASI533MC Pro USB3.0 Cooled Colour Camera (ASI533MC-P)
ASI533MC-P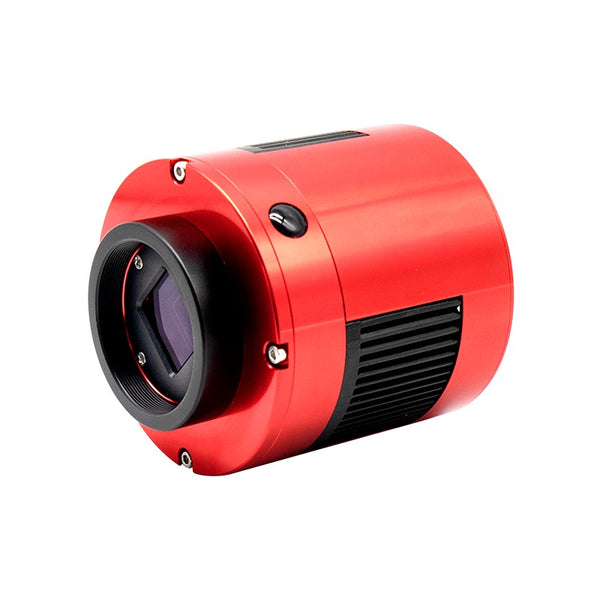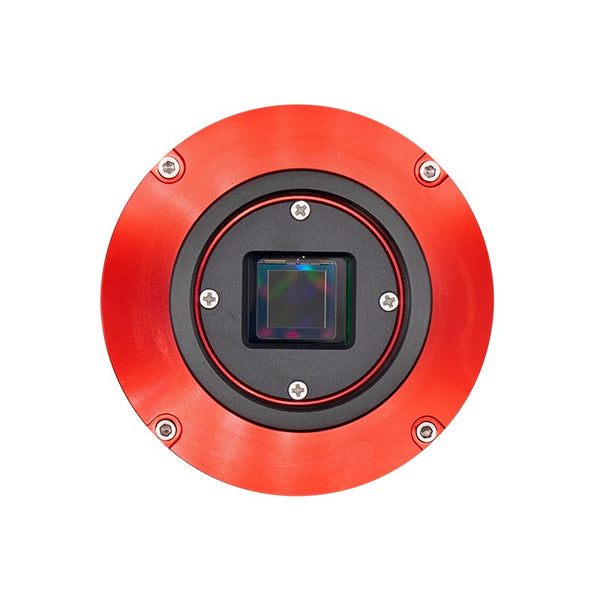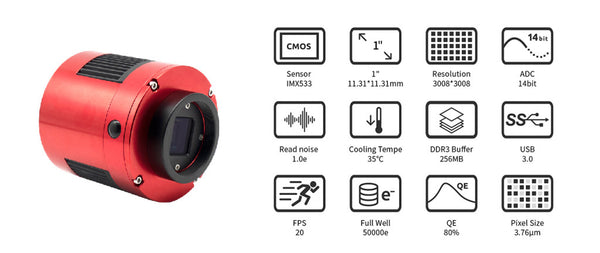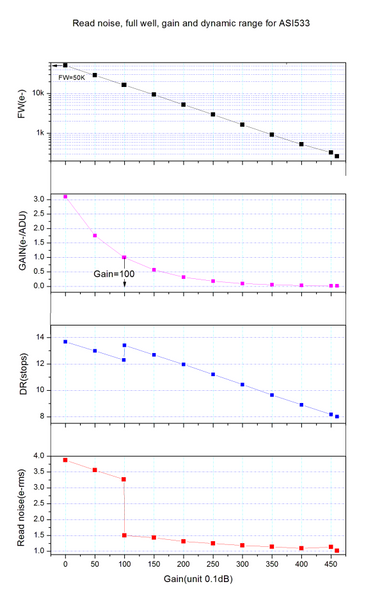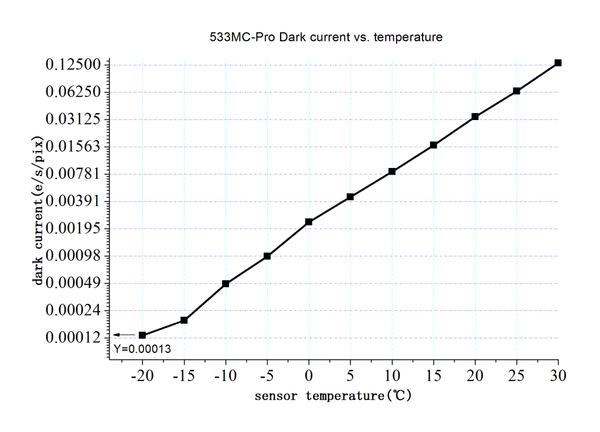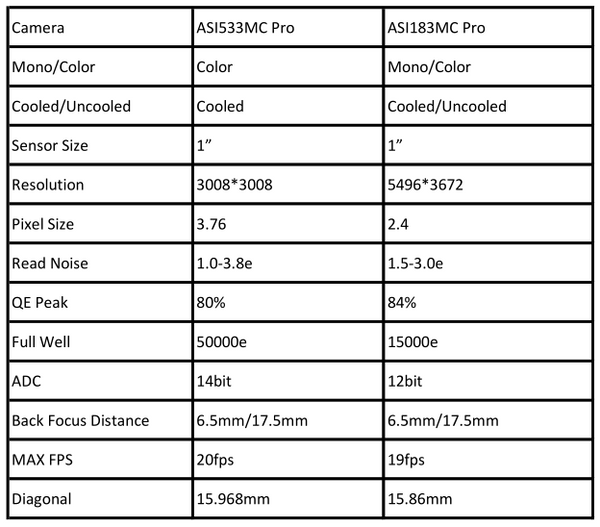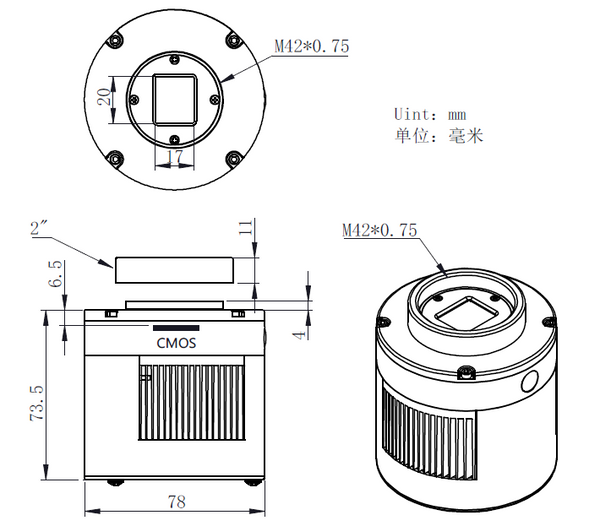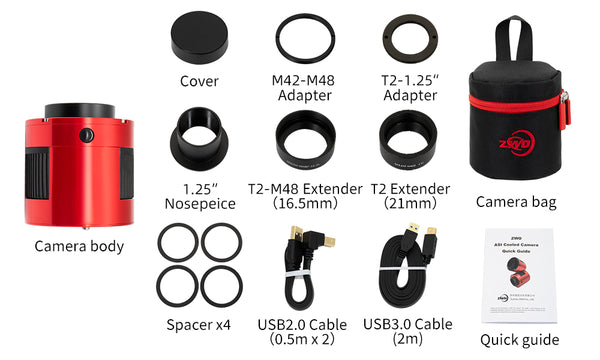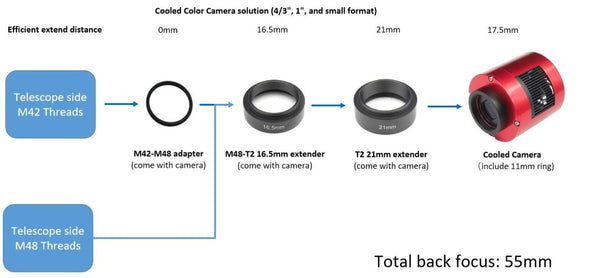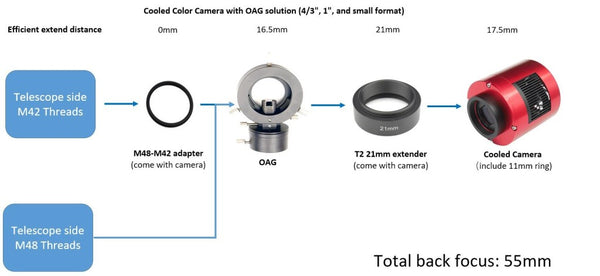 Brand: ZWO
ZWO ASI533MC Pro USB3.0 Cooled Colour Camera (ASI533MC-P)
ASI533MC-P
Free Expert Support
Why Purchase from All-Star Telescope?
Stress Free, Secure Shopping
Product Description
Important: For the following imaging camera models, please use a separate 12V power supply rather than the power hub in the ASIAIR Pro as the hub cannot provide enough amperage to power the camera's TEC coolers: ASI6200, ASI2600, ASI2400, ASI533, ASI071MC
The ASI533MC PRO is equipped with a USB 3.0 interface, and even in 14bit mode, can reach 20 frames per second. The 256MB DDR3 memory ensures stable downloading of frames with increased USB speeds.
The ASI533MC PRO features SONY's latest back illuminated IMX533 sensor, with a 1-inch square, 9.07MP sensor that is ideal for astronomical photography needs and can be considered as the latest iteration of the venerable ASI183MC Pro.
IMX533 backlit sensor
Sony's back-illuminated CMOS image sensor improves sensitivity and noise reduction – the key factors to enhancing image quality, while radically realigning their fundamental pixel structure from front-illumination to back-illumination. It has retained the advantages of CMOS image sensors such as low power consumption and high-speed operation.
With a conventional front-illumination structure, the metal wiring and transistors on the surface of the silicon substrate that form the sensor's light-sensitive area (photo-diode) impede photon gathering carried out by the on-chip lens. A back-illuminated structure minimizes the degradation of sensitivity to optical angle response, while also increasing the amount of light that enters each pixel due to the lack of obstacles such as metal wiring and transistors that have been moved to the reverse of the silicon substrate.
Sony has newly developed a unique photo-diode structure and on-chip lens optimized for back-illuminated structures, that achieves a higher sensitivity and a lower random noise without light by reducing noise, dark current and defect pixels compared to the conventional front-illuminated structure.
Traditional CMOS sensors produce a weak infrared light source during operation quite often seen in the corner of uncalibrated images as the tell tale signs of 'amp glow'. As the ASI533MC PRO uses zero amp glow circuitry, you won't have to worry about amp glow even when using high gain, long exposure imaging.
Note: We recommend using an external 12V power supply to power the camera instead of USB 3.0/2.0 only
As you would expect this latest generation camera not only retains key features of the ASI183 series such as an attractive QE figure, high frame rate and along with other excellent characteristics of the ASI183 cameras, but also now includes new and improved features such as zero amp glow, extreme low read out noise (as low as 1.0e), 3.76 microns pixel size and an improved 2 stage TEC cooler giving enhanced cooling capabilities.
Specifications
| | |
| --- | --- |
| Sensor | Sony IMX533MC |
| Diagonal | 15.97mm |
| Resolution | 9 Mega Pixel 3008*3008 |
| Pixel Size | 3.76μm |
| Max FPS at full resolution | 20fps |
| Bayer Pattern | RGGB |
| Shutter | Rolling shutter |
| Exposure Range | 32μs-2000s |
| ROI | Supported |
| Read Noise | 1.0-3.8e |
| QE peak | TBD |
| Full well | 50000e |
| ADC | 14bit |
| DDRIII Buffer | 256MB |
| Non-volatile memory/On camera storage | Build-in total 192K byte user-accessible space(image size up to 480X320) |
| Interface | USB3.0/USB2.0 |
| Interface | USB3.0/USB2.0 |
| Adaptor | M42X0.75 |
| Protect window | D32-2-AR |
| Dimensions | 78mm Diameter |
| Weight | 470g |
| Back Focus Distance | 17.5mm |
| Cooling | Regulated Two Stage TEC |
| Delta T | 35°C-35°C below ambient |
| Camera Power consumption | 650mA at 5V |
| Cooler Power consumption | 12V at 3A Max |
| Working Temperature | -5°C—45°C |
| Storage Temperature | -20°C—60°C |
| Working Relative Humidity | 20%—80% |
| Storage Relative Humidity | 20%—95% |
Good camera but ...
The ZWO ASI 533 MC-Pro is as good as everyone says it is, however ...
I found that it does not care too much for some powered USB hubs. Save yourself the headache and get a hub-powered USB hub. I found the StarTech HB30AM4AB USB hub is an excellent pair with this camera, as well as for the ZWO ASI290MC-S when it's used as a guide camera.
I also discovered that the 533 would not come to focus when used with my Starfield 102 ED APO. If you are using this telescope, get an Antares variable spacer, and put the 533's M42M - M42F (21L) on one end, and the M42M - M48F (16.5 L) (both are included with the camera) on the other end. I also discovered that you can **** your LPS or UHC filter into the variable spacer as well, if you don't have a filter wheel or filter holder.
Wow, just wow
This is my first cooled dedicated Astro camera, just upgraded from a Astro modded Canon T2i DSLR. I didn't think the improvement in the data would be that noticeable, but it is significant. Even with subs the same time, but especially on longer subs.
I still have a lot to learn, but setting up was super easy using the ASIAIR plus. It has reduced the required USB wiring from the ASIAIR plus , and also supplies power to my guide camera and EAF. Another big difference is the smaller square sensor vs canon crop sensor, I'll have to learn how to shoot mosaics now.
Why Should You Trust All Star Telescope?
We've Made All The Mistakes
So You Don't Have To
Learn More