Brand: ZWO
ZWO ASI662MC Planetary Colour Camera (ASI662MC)
ASI662MC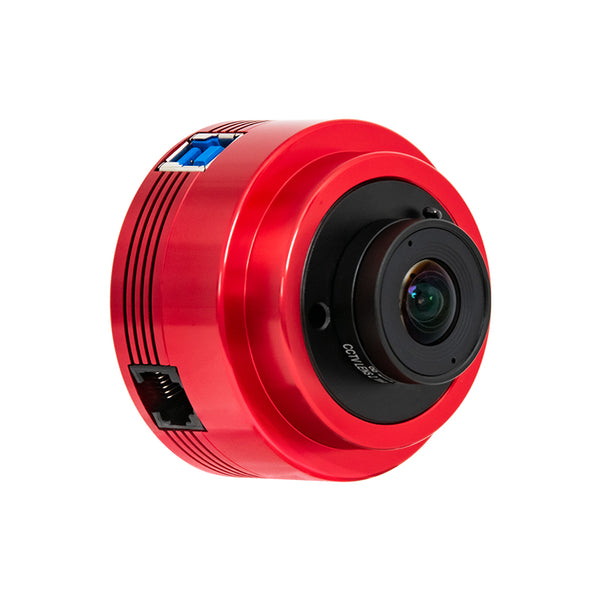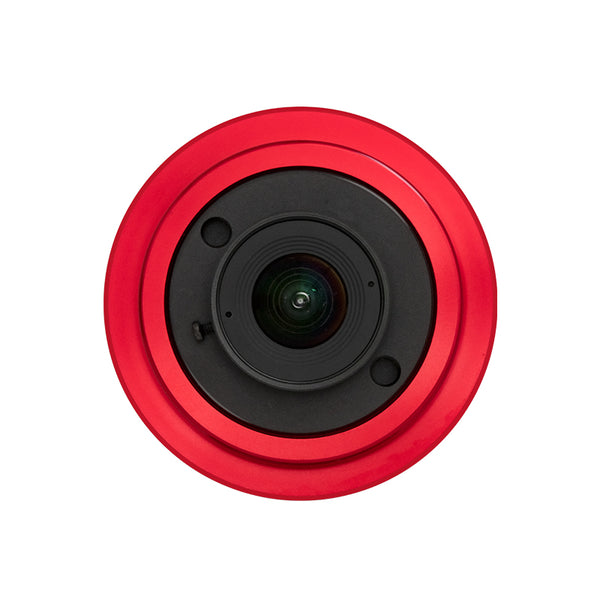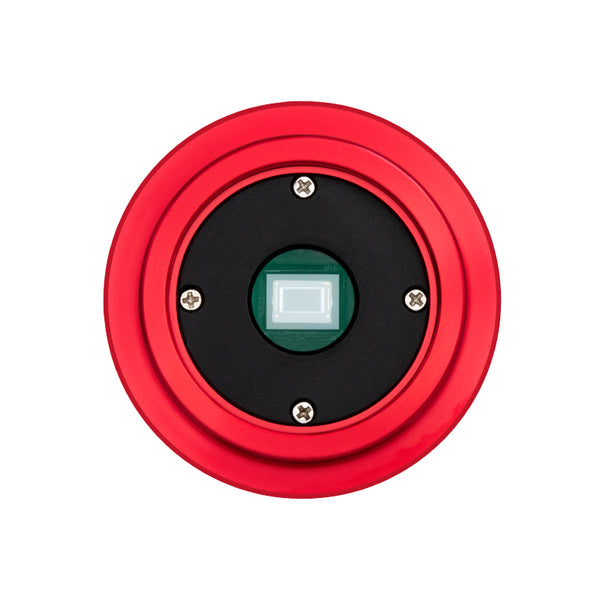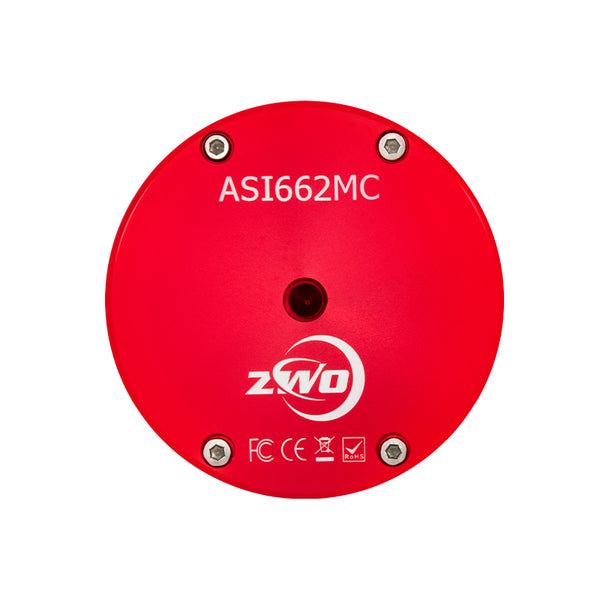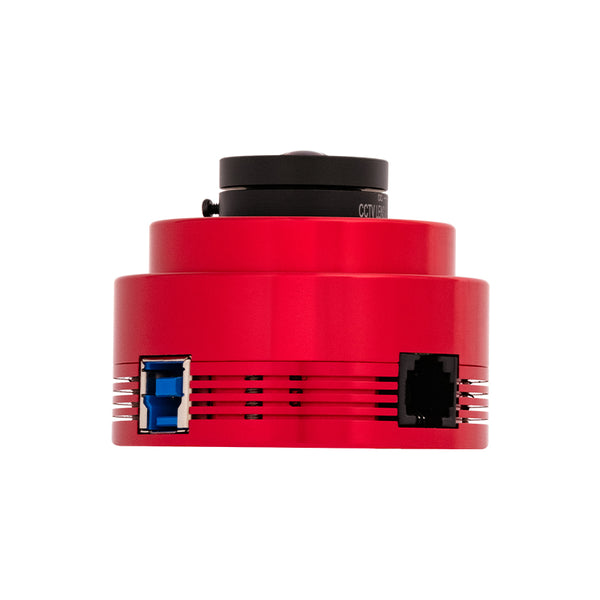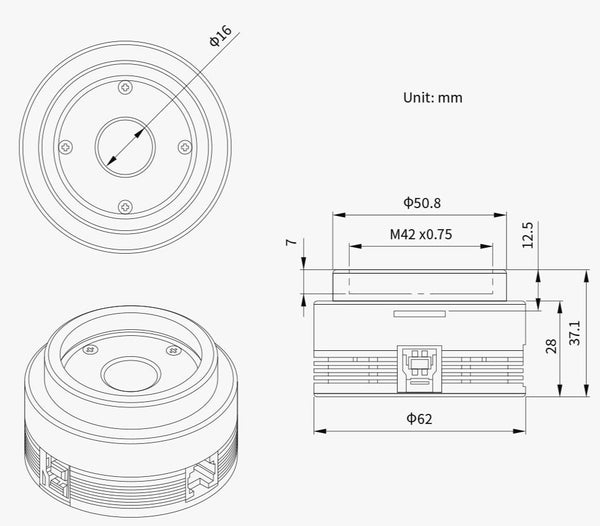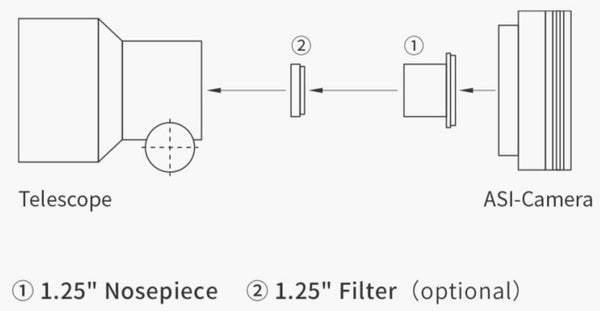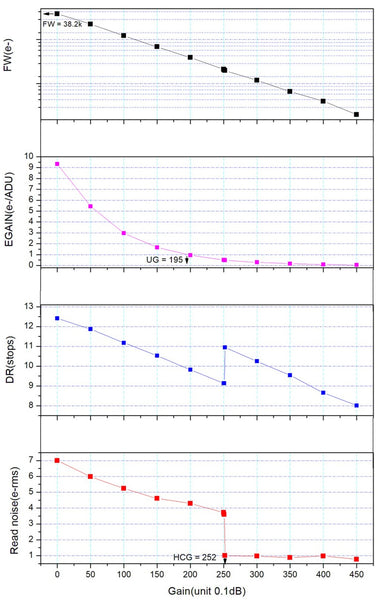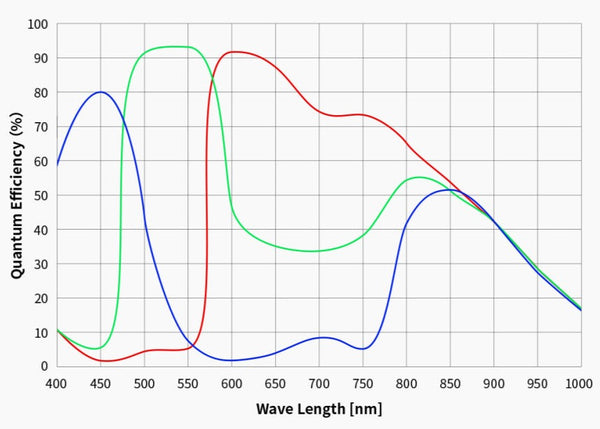 Brand: ZWO
ZWO ASI662MC Planetary Colour Camera (ASI662MC)
ASI662MC
Free Expert Support
Why Purchase from All-Star Telescope?
Stress Free, Secure Shopping
Product Description
The ASI662MC adopts the Sony-IMX662 sensor, has a rolling shutter, a frame size of 1/2.8", a pixel size of 2.9um, has 2.07 million pixels (1920*1080). In high speed mode the CMOS sensor can output 102.6 frames/second at full resolution and provide a low read noise level.
Large full well capacity, not easy to overexposure
The ASI662MC adopts Sony IMX662 sensor with the latest technology. Compared to the previous generation of sensors, it has very low readout noises and an extreme large full well capacity which is 3 times larger than that of IMX 462MC. This helps effectively avoid overexposure issues and also allow longer exposures. In low light conditions, the camera performs excellent, capturing very clear images of celestial objects.
STARVIS 2
ASI662MC adopts the latest SONY IMX662 sensor with the advanced STARVIS 2 technology. Featuring zero amp glow, higher sensitivity to red and near infrared (NIR) light, and 3 times larger full well capacity, it can be regarded as an upgrade of ASI462MC. Also, its dark current noise is several times lower than ASI174MC.
USB 3.0 & 256M DDR3 Memory
The camera is equipped with a USB 3.0 transmission interface and a built-in 256MB DDR3 cache to ensure stable and secure data transmission. Under long exposure, it effectively avoids frame dropping and greatly reduces the glow effect caused by slow reading speed.
Upgraded Model
Upgraded Model - The AS1662MC is an upgraded product of the AS1462MC. Compared with ASI462MC, it has the characteristics of a greater full well depth and no amp glow.
Model
ASI662MC
AS1462MC
Color or Mono
Color
Color
With or Without Glow
Without
With
Format
1/2.8"
1/2.8"
Resolution
1920*1080
1936*1096
Pixel Size
2.9μm
2.9μm
Readout Noise
0.8-6.9e
(1.22e@19db gain)
0.47-2.65e
QE Peak
91%
80%
Full Well
38.2ke
11.2ke
ADC
12bit
12bit
Back Focus
12.5mm
12.5mm
MAX FPS
102.6fps
136.1fps
Diagonal
6.45mm
6.46mm
No Amp Glow
ASI662MC exhibits zero amp glow, no matter how long the exposure and how high the gain value. Since it is implemented directly at the hardware level, it does not require software control.
Camera Curve - Low read noise, high dynamic range
Readout noise includes pixel noise, circuit noise, and ADC quantization noise. The lower the readout noise, the better. As can be seen, the readout noise of AS1662MC is very low compared to CCD camera. The built-in HCG mode can effectively reduce the readout noise at high gain and allow the camera to maintain the same high dynamic range as it does at low gain. When the gain is 252, the HCG mode is automatically turned on and the dynamic range rises back to 12bit.
Quantum Efficiency
The QE curve and readout noise are very important parameters to measure the camera's performance. Higher QE and lower readout noise are necessary to improve the image signal-to-noise ratio.
Specifications
| | |
| --- | --- |
| Sensor | 1 / 2.8" CMOS Sony-IMX662AAQR-C |
| Bayer Pattern | R Gr Gb B |
| QE peak | 91% |
| Back focus length | 12.5mm |
| Max fps | 107.6fps |
| Full well | 37.8Ke |
| Shutter | Rolling shutter |
| Resolution | 2.07Mega Pixel (1920*1080) |
| Pixel Size | 2.9µm |
| Exposure Range | 32μs~2000s |
| Interface | USB 3.0 /USB 2.0 Type-B |
| Protect window | φ21-1.1 AR |
| ADC | 12bit |
| Dimension | 5.568mm*3.132mm |
| Weight | 126g |
| Working Temperature | -5°C~50°C |
| Storage Temperature | -10°C~60°C |
| Working Relative Humidity | 0-80% |
| Supported OS | WIN7/8/10 32&64, Linux, Mac |
First impression of the ASI662MC
This is a great little camera , especially for a newbie (like me).
Saturn and Jupiter were not available, so I directed my telescope to the Ring and Dumbell Nebulae. These photo's are my first efforts with an astro camera. Both photo's 100 x 30sec frames live stacked with ASI Air.
Taken thru a Skywatcher 130x650, no filters, no attachments (no dark frames) focusing very coarse. Bortle 6-7
Wow!
My first planetary camera, I am amazed at the shots!
Why Should You Trust All Star Telescope?
We've Made All The Mistakes
So You Don't Have To
Learn More