Brand: ZWO
ZWO D21/D25 Protective Dust Window with IR-Cut (ZWO-D21IR-CUT/ZWO-D25IR-CUT)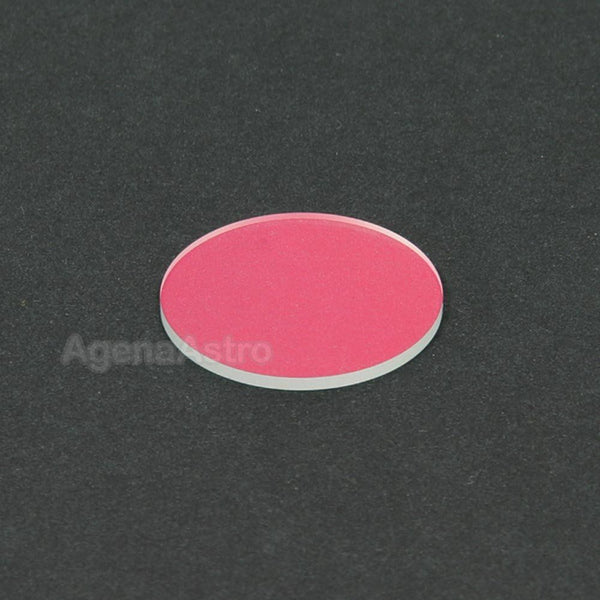 Brand: ZWO
ZWO D21/D25 Protective Dust Window with IR-Cut (ZWO-D21IR-CUT/ZWO-D25IR-CUT)
Free Expert Support
Why Purchase from All-Star Telescope?
Stress Free, Secure Shopping
Product Description
The ZWO D21 and D25 IR-Cut Protection Windows work with ZWO astronomy cameras to protect the sensor from dust and humidity. Transmission is >90% at visible wavelengths from 400nm to 675nm approximately. The window also removes IR light that may not come to a tight focus, especially when imaging with refractors, to help you get sharper images and pinpoint stars.
Specifications
Model:
ZWO-D21IR-CUT
ZWO-D25IR-CUT
Diameter:
21mm
25mm
Type:
UV IR-Cut Window
UV IR-Cut Window
Thickness:
1.1mm
1.1mm
Flatness
1/4 λ
1/4 λ
Compatible ZWO Camera Models:
ASI120 series
ASI120-S series
ASI178 series
ASI185MC
ASI224MC series
ASI290 series
ASI385 series
ASI174MM
ASI174MC
ASI174MM-COOL
ASI174MC-COOL
Why Should You Trust All Star Telescope?
We've Made All The Mistakes
So You Don't Have To
Learn More