Brand: ZWO
ZWO Holder Ring for ASI Cooled Cameras (ZWO-RINGD90)
ZWO-RINGD90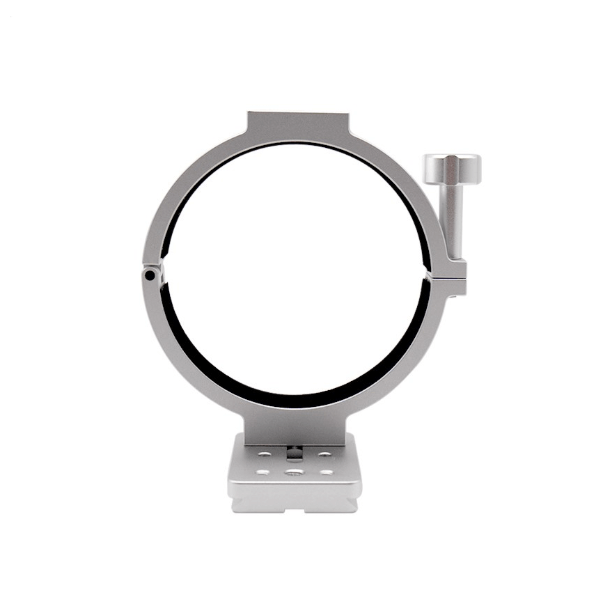 Brand: ZWO
ZWO Holder Ring for ASI Cooled Cameras (ZWO-RINGD90)
ZWO-RINGD90
Free Expert Support
Why Purchase from All-Star Telescope?
Stress Free, Secure Shopping
Product Description
Mount your ASI2600MM Pro and ASI6200MM/MC Pro cooled cameras safely and efficiently with this 90 mm Holder Ring from ZWO. With this ring, mounting one of the aforementioned compatible ASI Pro cooled cameras to a tripod is a cinch. Loosen the M6 screw to open the holder ring and fasten to close the ring firmly around your camera.
Please note this holder ring will not fit large format cameras such as the ASI094MC Pro, ASI128MC Pro, and ASI071MC Pro. These require the D86 Holder Ring with 80 mm diameter. In addition, this holder is not suitable for use with ASI1600 Pro, ASI183 Pro, ASI294 Pro, ASI178, ASI174, and ASI385 cameras. For these you will need to D78 Holder Ring.
Secure
This ASI2600MC mount holds my camera securely with my Canon lenses attached. The felt liner protects the camera's finish and the base connects to my ADM dovetail adapter for quick mounting onto of my scope. Just waiting on clear skies to use it!
Gives your ASI2600 an even wider field
Fits the ASI2600 models and allows them to be used with camera lenses. Combined with the big APS-C sensor, very wide field compositions are possible.
Holds my ASI2600MC PRO securely with a 70-210mm camera lens attached.
Nice tight fit, good build quality!
Nice tight fit, good build quality!
Why Should You Trust All Star Telescope?
We've Made All The Mistakes
So You Don't Have To
Learn More