Brand: ZWO
ZWO M54 Sensor Tilt Plate (ZWO M54-Plate)
ZWO-M54-PLATE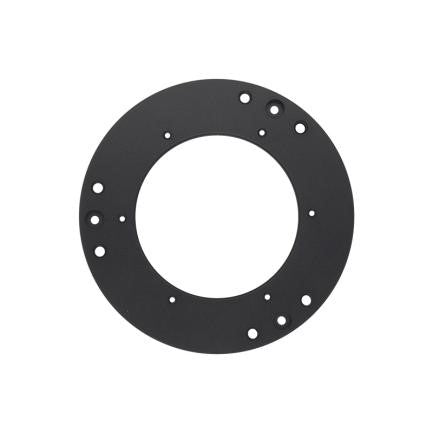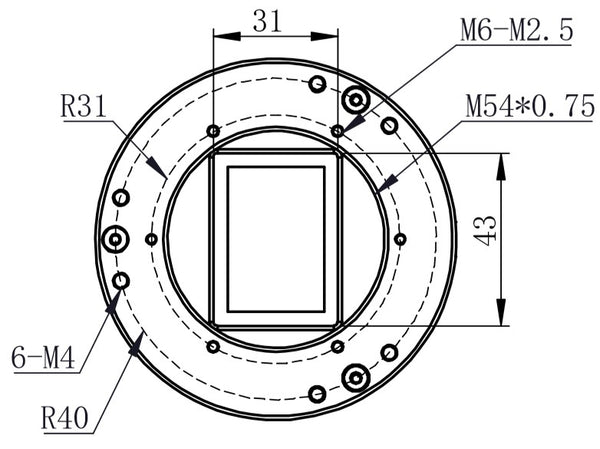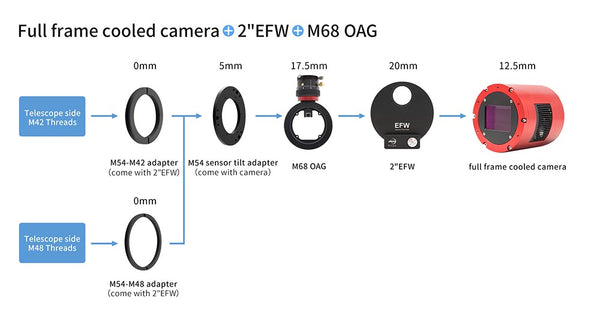 Brand: ZWO
ZWO M54 Sensor Tilt Plate (ZWO M54-Plate)
ZWO-M54-PLATE
Free Expert Support
Why Purchase from All-Star Telescope?
Stress Free, Secure Shopping
Product Description
Thickness: 5mm
Suitable for APS-C and full frame cameras (ASI2600, ASI6200 and ASI2400)
You can connect it to M68 OAG and 2"EFW, and mount them on the M48-thread telescope side with an M54-M48 adapter, or on the M42-thread telescope side with M54-M42 adapter.
*This adapter is packaged with the ASI full-frame cameras. So if you already have an ASI full-frame camera then you don't need to buy it separately.
The best solution of 55mm back focus length
What's in the Box
Specifications
Mechanical drawing
Great Service and Camera
Great service by Nicholas and team.
The camera uses a great sensor (I also have an ASI2600MC). The guide cam is also great.
So far based on my tests the DUO cam works very well with most configurations.
The only configuration where it could not guide was with FL 2500mm, F8, and a L-ultimate filter 3nm (although I increased gain to 500 and guiding sub length to 8 Sec). But those are very demanding conditions.
Regardless I keep the camera because of its quality and performance.
Sam
Why Should You Trust All Star Telescope?
We've Made All The Mistakes
So You Don't Have To
Learn More