Brand: ZWO
ZWO New T2 Tilter (ZWO-T2-TILTER-II)
ZWO-T2-TILTER-II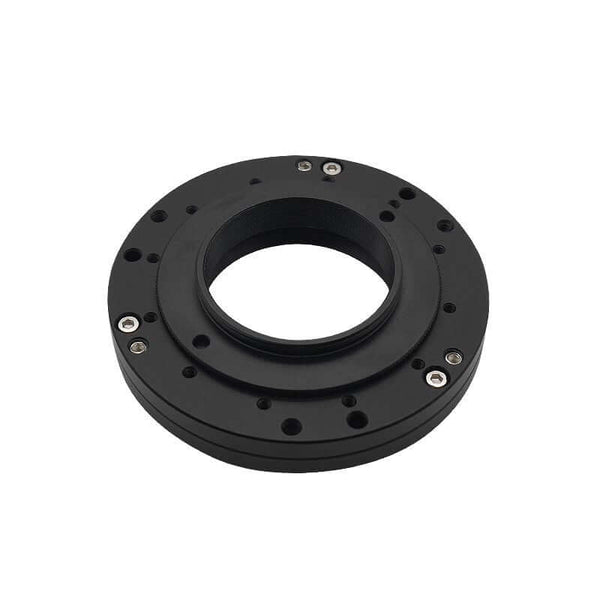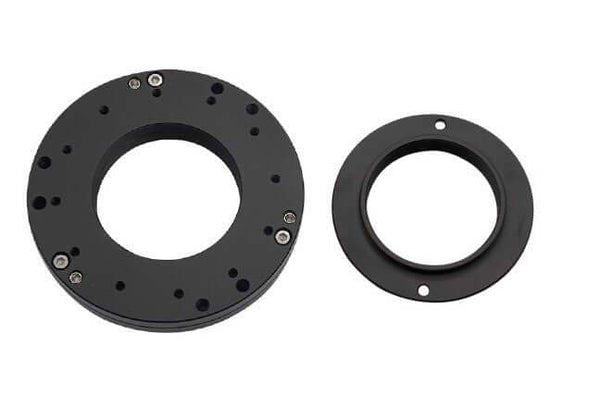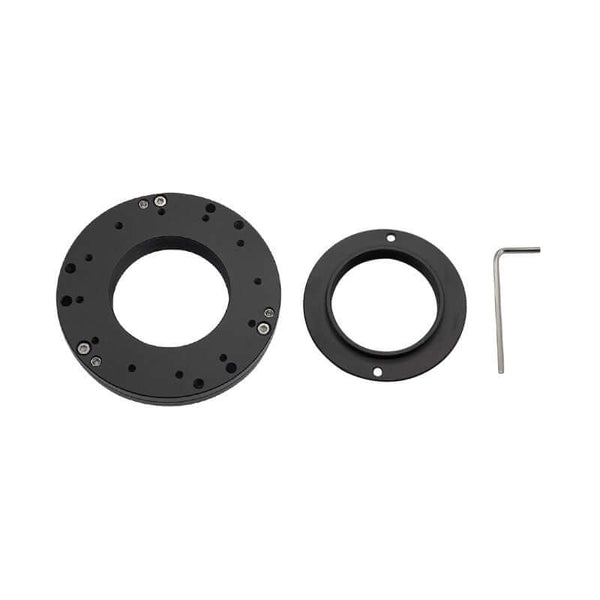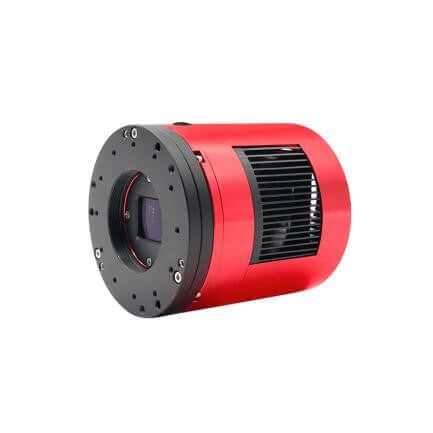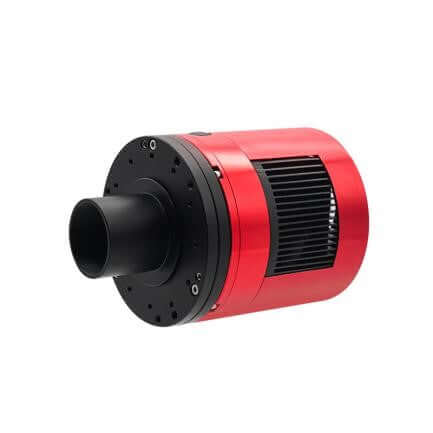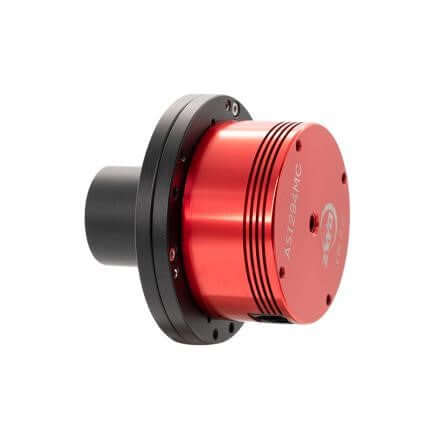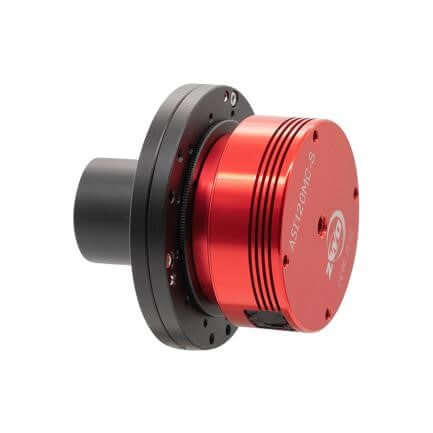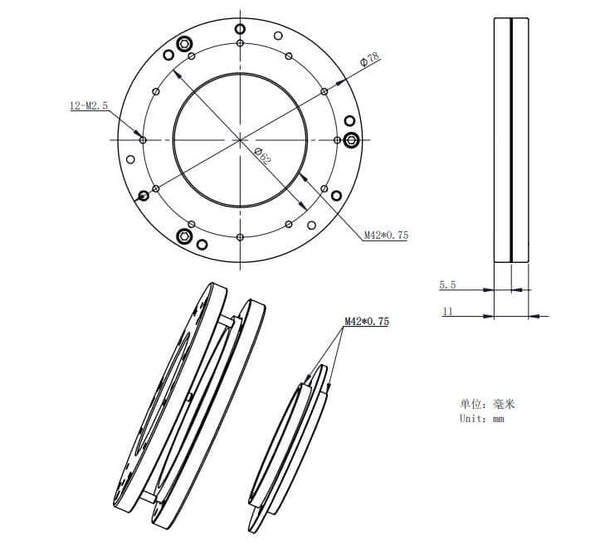 Brand: ZWO
ZWO New T2 Tilter (ZWO-T2-TILTER-II)
ZWO-T2-TILTER-II
Free Expert Support
Why Purchase from All-Star Telescope?
Stress Free, Secure Shopping
Product Description
The New T2 tilter adds multiple screw holes to help connect to ZWO EFW (compatible to 2" EFW filter wheel).

ZWO's T2 Tilter is a camera angle adjuster that can be used to modify the imaging plane of your camera. Made of black anodized metal, this adapter contains an M42 threaded T2 interface on both sides and comes with a removeable T2 adapter ring.
This new version adds multiple screw holes for compatibility with 2" EFW filter wheels. Like the previous version, this T2 Tilter measures 78 mm in diameter and is 11 mm thick without the included adapter attached.
Mainly used to reduce Newton's rings when imaging Ha-solar.
Also used to adjust the camera imaging plane by rotating the six bolts in the main camera body when the sensor plane is uneven.

Applicable cameras

All ASI cameras except ASI071, ASI2600 and ASI6200.
Connection method

Cooled camera: ASI294/ASI1600/ASI183/ASI533
Non-cooled camera:
ASI294/ASI1600/ASI183/ASI174 (These cameras do not need to connect to the T2-T2 adapter)
ASI178/ASI290/ASI224/ASI120 (These cameras need to connect to the T2-T2 adapter first)
Package and size

Main body:Diameter 78mm,11mm without the T2-T2 adapter
T2-T2 adapter:Thickness 2mm
Interface: T2 (M42*0.75 thread) each side
Why Should You Trust All Star Telescope?
We've Made All The Mistakes
So You Don't Have To
Learn More