Brand: ZWO
ZWO Off-Axis Guider for ASI Mini Cameras (ZWO-OAG-L)
ZWO-OAG-L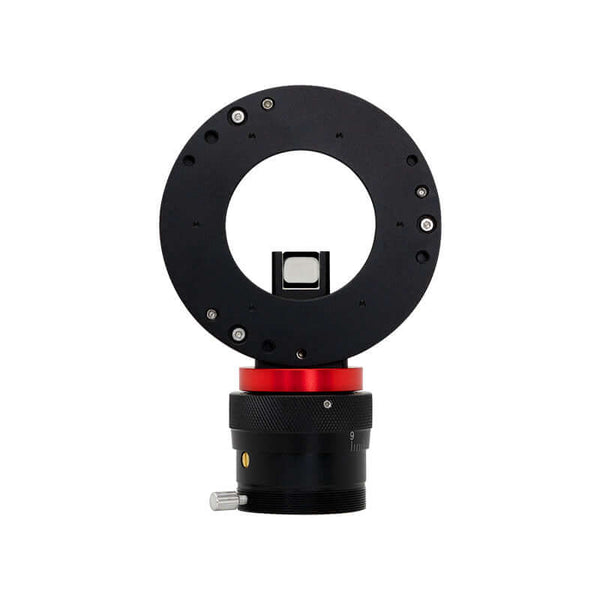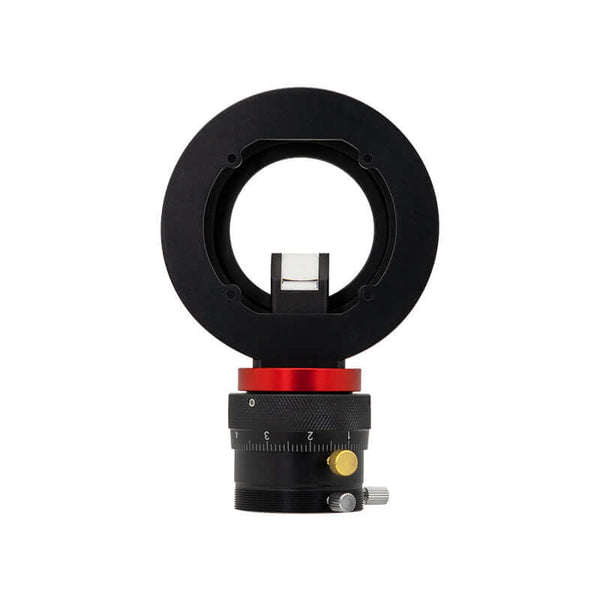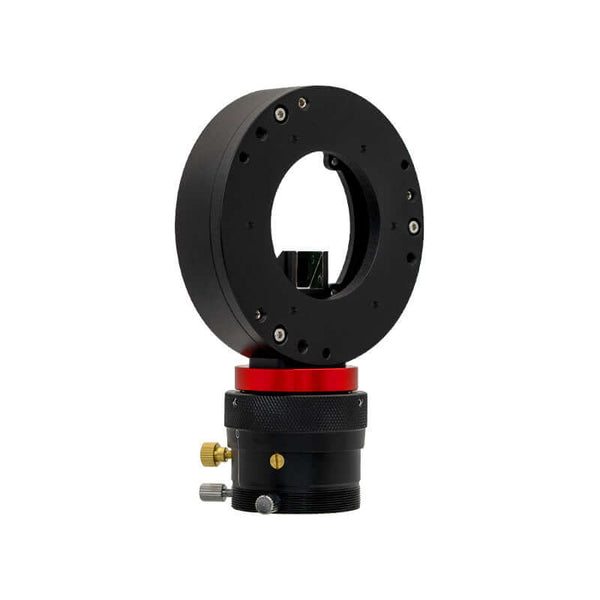 Brand: ZWO
ZWO Off-Axis Guider for ASI Mini Cameras (ZWO-OAG-L)
ZWO-OAG-L
Free Expert Support
Why Purchase from All-Star Telescope?
Stress Free, Secure Shopping
Product Description
For guiding, OAG-L can only work with ASI Mini cameras like ASI174MM Mini, ASI290MM Mini and ASI120MM Mini.
OAG-L has a large prism size of 12*12mm, far bigger than M68 OAG. The bigger clear aperture brings wider field of view in guiding. It is easy to use, and suitable for users who are interested in long focal length photography.

To take the most advantage of it, we recommend you to match it with large format guiding cameras.

Features

Lightweight and exquisite, 17.5mm thickness.
Prism size: 12*12mm.
The effective light-passing aperture is 11.7mm*8.3mm.
Can be used to connect the main camera and guide camera simultaneously. No guide telescope required.
Packaged with an M48 sensor tilt plate (5mm).
Operating Guide

Considering the large prism size, we don't recommend you use OAG-L with telescopes whose clear aperture is smaller than M48.
Yet it is recommended to use with 2" EFW or 7x36mm EFW, and with APS-C cameras (ASI2600) or full-frame cameras (ASI6200/2400). The large clear aperture supports full-frame cameras without vignetting.
The major differences between OAG-L and M68 OAG are about the prism size and the threads. OAG-L removed the inner threads so you can directly use the screws to connect it to other equipment.
If the thread of your telescope side is M48, then you don't need to remove the M48 sensor tilt plate coming with OAG-L. On the contrary, you need to remove it and use some other sensor tilt plate at the corresponding thread of your telescope.
Nice but it's not for me
I put the OAG-L on an EdgeHD with a .7 reducer and an M48 T-Adapter, the OAG-L 5MM tilt ring screws directly to the adapter. With my full frame sensor I had to place the prism into the heavy vignette of the image cicle, this makes it difficult to find stars for initial setup. I put my 30mm guide scope on an Antares hot shot with the 174mm CCD; and with the ASI Air and AM5 I achieved guiding of 1.2" or less. I prefer this approach because there are more stars available for guiding and it's easy.
Nice Off-Axis guider
Good quality and fast shipping.
Why Should You Trust All Star Telescope?
We've Made All The Mistakes
So You Don't Have To
Learn More