Brand: ZWO
ZWO 850nm Pass Filter (ZWO-850IR1.25)
ZWO-850IR1.25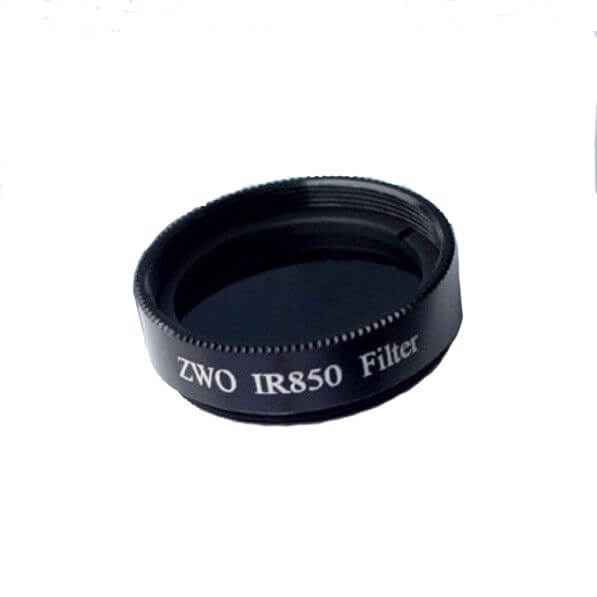 Brand: ZWO
ZWO 850nm Pass Filter (ZWO-850IR1.25)
ZWO-850IR1.25
Free Expert Support
Why Purchase from All-Star Telescope?
Stress Free, Secure Shopping
Product Description
ZWO 1.25″ IR 850nm Pass Filter suitable for IR sensitive cameras. You don't need to debayer and get the full resolution of this sensor when use it with a Colour camera such like ASI224MC or ASI185MC. Because the QE response of sensor beyond 850nm is all the same. So you can use a colour camera as mono camera with this filter, just don't forget to keep the WB_R and WB_B to 50 (no White Balance applied).
Specifications
Why Should You Trust All Star Telescope?
We've Made All The Mistakes
So You Don't Have To
Learn More