Brand: Celestron
Celestron CGEM II 700 Maksutov-Cassegrain Telescope (12016)
12016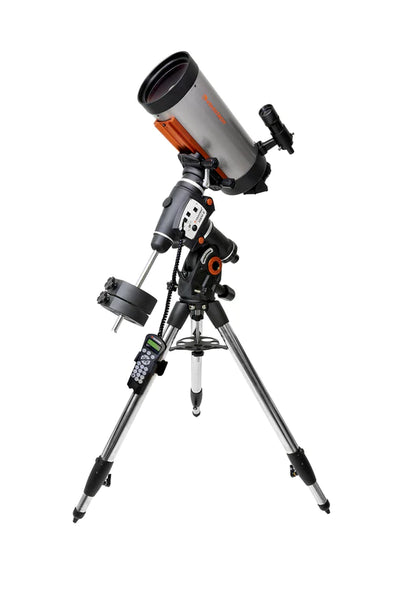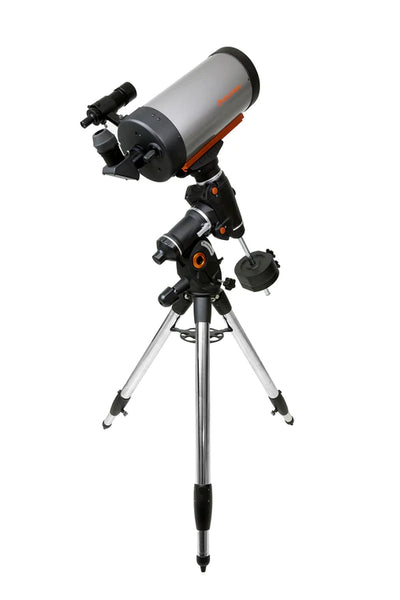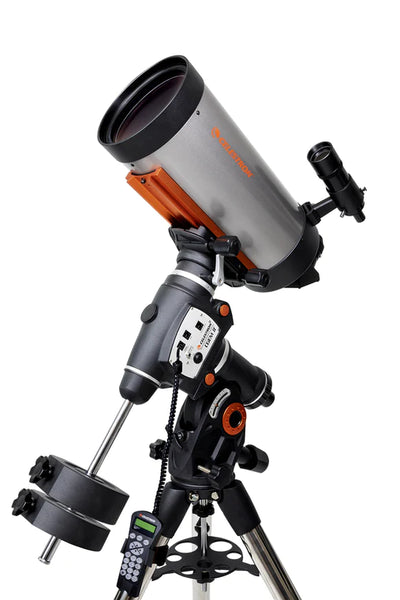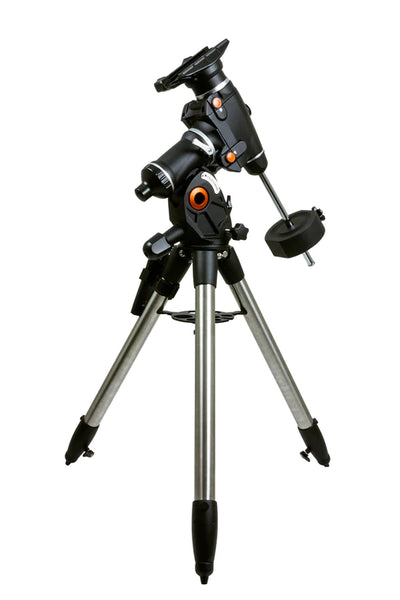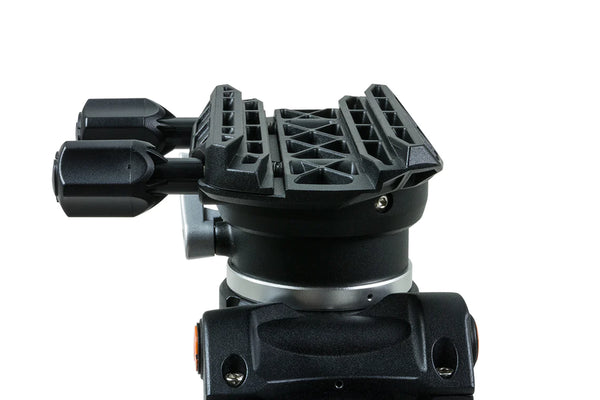 Brand: Celestron
Celestron CGEM II 700 Maksutov-Cassegrain Telescope (12016)
12016
Products in the Same Family
Free Expert Support
Why Purchase from All-Star Telescope?
Stress Free, Secure Shopping
Recommended Accessories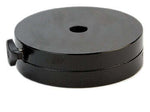 Celestron 12 lb Counterweight for 19mm sha...
READ MORE
$81.95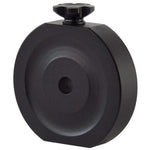 Celestron Counterweight 11lbs for 19mm Sha...
READ MORE
$119.95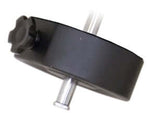 Celestron Counterweight 17lbs for 19mm Sha...
READ MORE
$176.95
Product Description
The 700 Maksutov-Cassegrain CGEM II telescope (CGEM II 700 Mak) is a specialized instrument designed for detailed, high contrast views of smaller celestial objects like the planets. With the Maksutov-Cassegrain optical tube and sturdy equatorial mount and tripod, this kit will provide unparalleled views of the planets and up-close views of the lunar surface, including craters and maria.
Maks are also well suited to hunting smaller, fainter, deep sky objects such as globular clusters and planetary nebulae. Astronomers located in urban areas will appreciate the Mak's ability to bring out more contrast in celestial objects. Transporting the entire system to a dark site is not a problem either. The optical tube, mount head, tripod, counterweight bar, and counterweight all disassemble, with no tools required, into separate manageable pieces.
Maksutov-Cassegrain Optical Design
The Mak is a catadioptric telescope, which means the optical design includes both a lens and a mirror. The light coming through a Mak passes through the corrector lens to the primary mirror and back to a spherical secondary mirror before it hits your eyepiece. Images are bright, sharp, and virtually free of chromatic aberration.
The Maksutov-Cassegrain's optical design offers several unique benefits. Instead of a secondary mirror, the Mak features a "secondary spot" of reflective coating applied directly to the inside of the corrector plate. Because of this, the telescope does not require frequent collimation like a Schmidt-Cassegrain. Also, the secondary spot is significantly smaller than a traditional Schmidt-Cassegrain secondary mirror, giving the Mak its signature high-contrast views.
One important thing to note about Maksutov-Cassegrain telescopes is that the larger, heavier Maksutov corrector plate takes longer to cool down and adjust to ambient air temperature compared to a Schmidt-Cassegrain of the same aperture.
CGEM II Mount & Tripod
CGEM II is a sturdy equatorial mount capable of rigidly supporting the 700 Mak. Its 40 lbs load capacity can handle the 19 lbs optical tube with ease, leaving lots of capacity to spare for your camera and any accessories. The heavy-duty adjustable height tripod has 2" diameter steel tripod legs with graduated markings that make it easy to extend the legs to the same height. The 700 Mak connects directly to the CGEM II with its CGE dovetail mounting bar.
The mount is packed with functionality and conveniences that make imaging with the 700 Mak easy. The fully computerized mount will automatically "GoTo" any of the 40,000+ astronomical objects selected from the NexStar+ hand controller's database and automatically track the object as it appears to move across the night sky.
Designed with imaging in mind, the CGEM II motor drive system accurately tracks during an exposure. At the heart of the system are low cog DC servo motors with integrated optical encoders. The low cog design helps the motors run smoothly, while the integrated optical encoders provide accuracy. The motors turn steel worm gears, which are supported by precision bearings, against brass worm wheels. These components also help to make the motor drive system operate smoothly and accurately.
To track objects in the night sky, the mount must first be polar-aligned. Celestron makes this process easier than ever with the innovative All-Star Polar Alignment procedure. No extra equipment, such as a polar finder scope, is required. (An optional polar alignment finder scope is available if desired.) Best of all, the alignment can usually be completed in about 15 minutes, even without a clear view of Polaris.
All mounts have some amount of "periodic tracking error" inherent in them caused by tiny gear imperfections. To mitigate this, the CGEM II has Permanent Periodic Error Correction (PPEC). This allows you to run a routine to record the periodic errors only once; the recording is kept in memory, and subsequently corrects for the mount's periodic tracking error. If an even higher level of tracking accuracy is desired, the CGEM II also has a dedicated autoguider port to connect an autoguiding camera directly to the mount to correct for any residual tracking errors.
Conditions for imaging are best when celestial objects are at their highest point in the sky with the darkest background, called the meridian. But some German equatorial mounts have trouble tracking near the meridian because they need to perform a "meridian flip," readjusting their position to avoid the tube striking the mount. CGEM II does not suffer from this problem, imaging through the meridian with ease and not requiring a meridian flip until the object is a full 20° past the meridian.
The NexStar+ also has dozens of other functions to control every aspect of the mount's behavior. These include:
Multiple ways to align the mount to the night sky
Adjustable slew rates up to 5°/second
Northern or Southern hemisphere compatibility
Adjustable autoguiding rates
Hibernate mode so the mount can be powered down without loss of alignment
Continual firmware development, with new features added regularly
In addition to the autoguider port, the CGEM II also has other ports to enhance and expand the capabilities of the mount. The hand controller has a USB 2.0 port for those who wish to control the mount with an external computer and optional third-party software. There is an AUX port on the mount that can support optional accessories such as StarSense AutoAlign.
When imaging, cable management can be a problem. The camera has a cable, the mount's power source has a cable, and additional cables can come from a computer connection and augtoguider. To minimize cable management issues and prevent unwanted snags, all cabling for the mount is housed internally. This also eliminates the need to connect or disconnect an external Dec. motor cable when the mount is set up or broken down.
Accessories Included
The CGEM II 700 Mak comes complete with a 2" Visual Back, a 2" Star Diagonal with 1.25" adapter, a 28 mm wide-field 2" eyepiece, and a large 8x50 straight-through finderscope. The optical tube accommodates the larger 2" accessories, such as 2" Barlow lenses, the 2" eyepiece and filter kit, and larger wide-field eyepieces.
StarBright XLT Technology
StarBright XLT is Celestron's revolutionary optical coating system that outperforms any other coating in the commercial telescope market. There are three major components that make up our StarBright XLT high-transmission optical system design:
Unique enhanced multi-layer mirror coatings made from precise layers of aluminum, SiO2 (quartz), TiO2 (titanium dioxide), and SiO2 (silicon dioxide). Reflectivity is fairly flat across the spectrum, optimizing it for both imaging and visual observing.
Multi-layer anti-reflective coatings made from precise layers of MgF2 (magnesium fluoride) and HfO2 (hafnium dioxide). Hafnium—a rare element that costs nearly $2,000 per kilogram—gives us a wider band pass than the titanium used in competing coatings.
High-transmission water white glass is used instead of soda lime glass for the corrector lens. Water white glass transmits about 90.5% without anti-reflective coatings; that's 3.5% better transmission than uncoated soda lime glass. When water white glass is used in conjunction with StarBright XLT's anti-reflective coatings, the average transmission reaches 97.4%, an 8% improvement.
Taken together, these three components make StarBright XLT one of the finest optical coatings available.
Celestron's Starry Night Special Edition Software
Starry Night is a planetarium software package which provides easy-to-understand explanations and impressive visuals of all kinds of night sky phenomena. Use Starry Night to learn more about extra solar planets imagery, 3D Stars rendering, observation planning, telescope control, multiple-panel printing, and much more. Starry Night is available on macOS and Microsoft Windows.
What can I see with a Celestron CGEM II 700 Maksutov-Cassegrain Telescope (12016)?
Here are some simulated views of common objects. Results with your telescope will vary with viewing conditions, obrits, equipment and more.
Jupiter with
28mm Eyepiece - 96x Magnification
(Included with This Telescope)
Jupiter with
10mm Eyepiece - 270x Magnification
Sold Separately
Jupiter with
5mm Eyepiece - 540x Magnification
Sold Separately
Moon with 28mm Eyepiece
96x Magnification
(Included with This Telescope)
Moon with 10mm Eyepiece
270x Magnification
Sold Separately
Moon with 5mm Eyepiece
540x Magnification
Sold Separately
Andromeda with 36mm Eyepiece
75x Magnification
Sold Separately
Andromeda with 28mm Eyepiece
96x Magnification
(Included with This Telescope)
Andromeda with 10mm Eyepiece
270x Magnification
Sold Separately
What's in the Box
This Kit Product Contains the Following SKUs:
Specifications
OPTICAL TUBE INFO:
Optical Design:
Maksutov-Cassegrain
Aperture:
180mm (7.08")
Focal Length:
2700mm (106.3")
Focal Ratio:
f/15
Focal Length of Eyepiece 1:
28mm (1.1") 2" eyepiece
Magnification of Eyepiece 1:
96x
Finderscope:
8x50 Straight Through
Star Diagonal:
2" with 1.25" adapter
Optical Tube:
Aluminum
Highest Useful Magnification:
420x
Lowest Useful Magnification:
67x
Limiting Stellar Magnitude:
13.9
Resolution (Rayleigh):
0.64 arc seconds
Resolution (Dawes):
0.52 arc seconds
Light Gathering Power (Compared to human eye):
661x
Secondary Mirror Obstruction:
40mm (1.57")
Secondary Mirror Obstruction by Diameter:
22%
Secondary Mirror Obstruction by Area:
5%
Optical Coatings:
StarBright XLT
Optical Tube Length:
571.5mm (22.5")
Optical Tube Diameter:
222.25mm (8.75")
Optical Tube Weight:
19 lbs (8.6 kg)
Dovetail:
CGE Dovetail Bar
MOUNT INFO:
Mount Type:
Computerized Equatorial
Instrument load capacity:
40 lbs (18 kg)
Height adjustment range (includes mount and tripod):
1346mm - 1651mm (53" - 65")
Tripod Leg Diameter:
50.8mm (2") Steel tripod with graduated markings on lower section
Latitude adjustment range:
15° - 70°
Mount Head Weight:
40 lbs (18.14 kg)
Accessory Tray:
Yes
Tripod Weight:
20 lbs (9 kg)
Weight of Counterweights:
1 x 17 lbs and 1 x 12 lbs
Slew Speeds:
9 slew speeds - max speed 4.5°/second
Tracking Rates:
Sidereal, Solar and Lunar
Tracking Modes:
EQ North and EQ South
GPS:
N/A
Dovetail Compatibility:
Dual saddle plates (CG-5 and CGE saddle)
Number of Auxiliary Ports:
2 AUX Ports (1x Hand control Port and 1x AUX Port for optional accessories)
Autoguide Port:
Yes
USB Port:
Yes, input on Hand Control
Power Requirements:
12V DC, 3.2 amps
Motor Drive:
DC servo motors
Alignment Procedures:
2-Star Align, 1-Star Align, Solar System Align, Last Alignment, Quick Align
Periodic Error Correction:
Yes
Computerized Hand Control:
2 line x 18 character backlit Liquid Crystal Display, 19 LED backlit buttons, USB 2.0 Port for PC connection
NexStar+ Database:
40,000+ objects, 100 user defined programmable objects Enhanced information on over 200 objects
Software:
Celestron Starry Night Special Edition Software and SkyPortal App
Total Kit Weight:
90.5 lbs (41 kg)
Solar Warning
Never look directly at the Sun with the naked eye or with an optic (unless you have the proper solar filter). Permanent and irreversible eye damage may result.
Never use your optic to project an image of the Sun onto any surface. Internal heat build-up can damage the optic and any accessories attached to it.
Never leave your optic unsupervised. Make sure an adult who is familiar with the correct operating procedures is with your optic at all times, especially when children are present.
Why Should You Trust All Star Telescope?
We've Made All The Mistakes
So You Don't Have To
Learn More