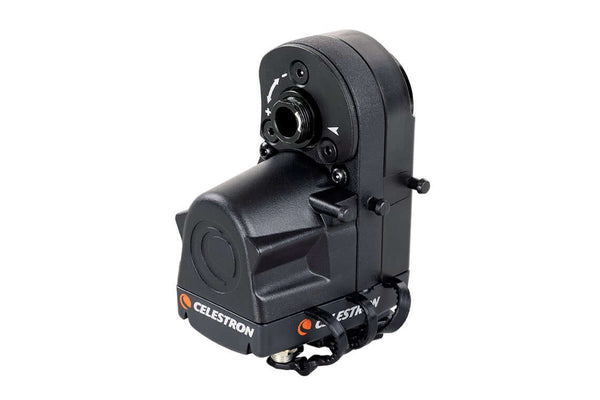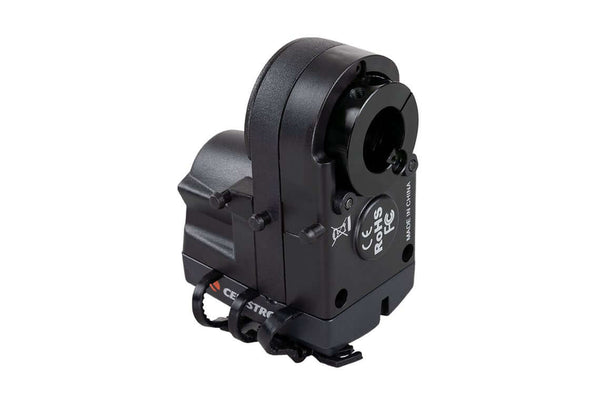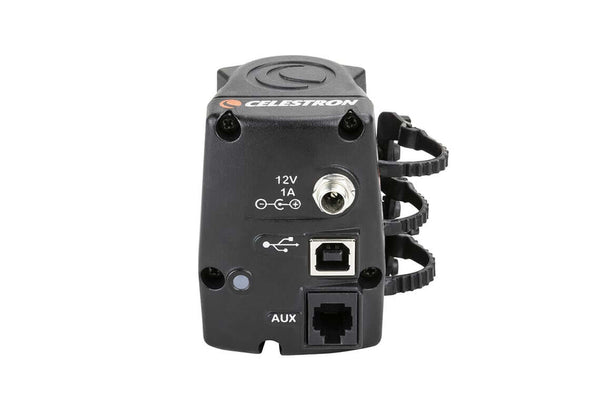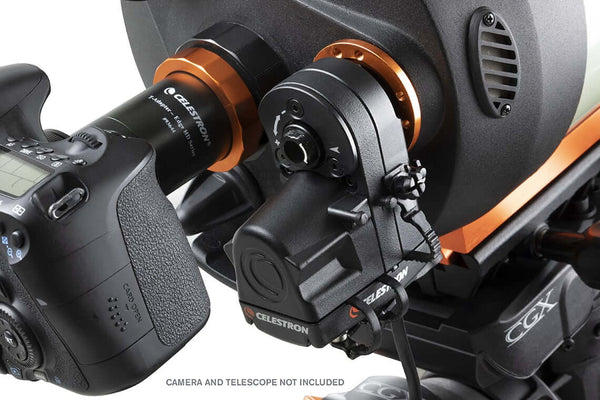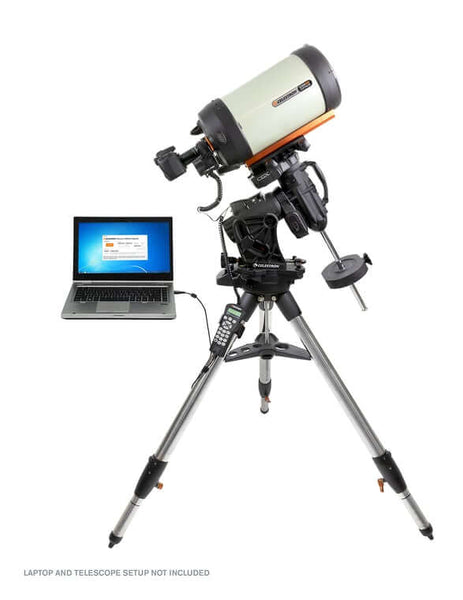 Free Expert Support
Why Purchase from All-Star Telescope?
Stress Free, Secure Shopping
Product Description
The Focus Motor provides electronic focusing for Celestron Schmidt-Cassegrain (SCT), EdgeHD, and RASA telescope optical tubes.
With the focus motor installed, you can bring celestial objects into sharp, precise focus using your telescope's hand controller or a computer instead of using the focuser knob. A focus motor is great for visual observers who want to dial in exact focus (especially those with dexterity issues) and a must-have accessory for astroimagers. With a motorized focuser installed, an astroimager no longer needs to be physically near the telescope to focus an image. Combined with computerized control of the mount and camera, the focus motor enables the imager to gather data remotely from a backyard observatory, or even a telescope located hundreds of miles away. As an added bonus, port covers protect the ports while not in use, and the covers cannot be lost due to the tethered design.

Compatible Optical Tubes

The focus motor is compatible with all SCTs from 6" to 14" in aperture that have been produced since the year 2006. It is not compatible with 5" SCTs or older models. It is compatible with the 8" Rowe-Ackermann Schmidt Astrograph (RASA), the 36cm RASA, the 7" Maksutov-Cassegrain, and all the EdgeHD optical tubes. The RASA 11 (91075) is compatible with the #94155-A focus motor, but requires the Focuser Retrofit Kit for RASA 11. The RASA 11 V2 (91076) is compatible with the #94155-A without a retrofit kit needed.

For 6" Schmidt-Cassegrain telescopes only, the Off-Axis Guider (#93648) cannot be used when the focus motor is installed due to mechanical interferences.

Power Options

There are three options for powering your Celestron Focus Motor:

When using a Celestron computerized mount, you can power and control the focus motor through the mount using the supplied AUX cable. This allows control from the mount's hand controller (NexStar+ or StarSense) or a computer.
If you are not using a Celestron mount, you can power and control the focus motor from a computer USB port. You will need a user supplied USB A-to-B cable.
You may also opt to use an external 12V DC power source which plugs into the motor's power jack.
Compatible Software
Celestron offers a free Focuser Utility program for computer control. The Celestron PWI software can also control the focus motor. To use third-party focuser control software, an ASCOM driver is needed.
Specifications
| | |
| --- | --- |
| Motor: | DC servo motor |
| Spur gears: | Brass, 1:1 gear ratio, 35.2mm diameter, 42 teeth |
| Focuser shaft coupler: | Aluminum clamping sleeve |
| Microprocessor: | NXP Kinetis series, Arm Coretex-M4 core |
| AUX port power: | Powered by Celestron computerized mount AUX port, connecting cable supplied |
| USB port power: | USB3 or USB2 providing at least 900mA |
| DC jack power: | 12V DC, 1A, 5.5mm (0.21") and 2.1mm (0.08") tip positive plug |
| Compatibility: | All SCTs produced after 2006 except 5" SCT, all EdgeHD, RASA 8", RASA 36cm, 7" Mak-Cass |
| Speed rates: | 8°/sec , 32°/sec , 128°/sec |
| Focuser Steps per Revolution: | 1000 steps |
| Weight: | 15 oz (.42 kg) |
Why Should You Trust All Star Telescope?
We've Made All The Mistakes
So You Don't Have To
Learn More