Brand: Celestron
Celestron Advanced VX (AVX) 800 Rowe-Ackerman Schmidt Astrograph (RASA) Computerized Telescope With AVX German EQ Mount (12032)
050234120326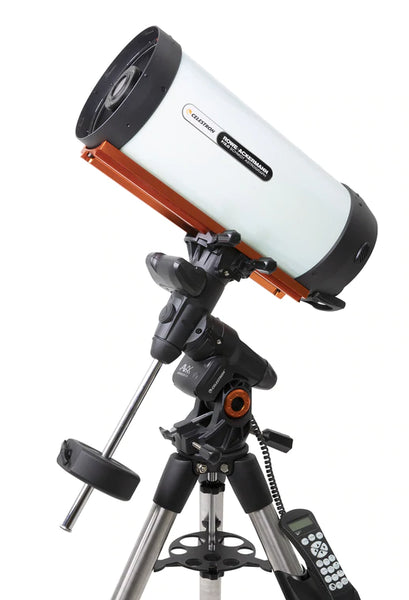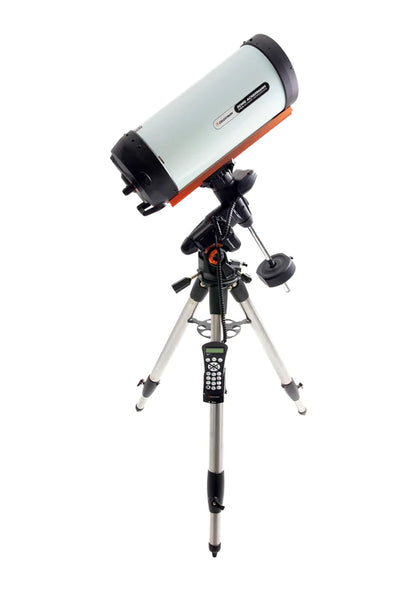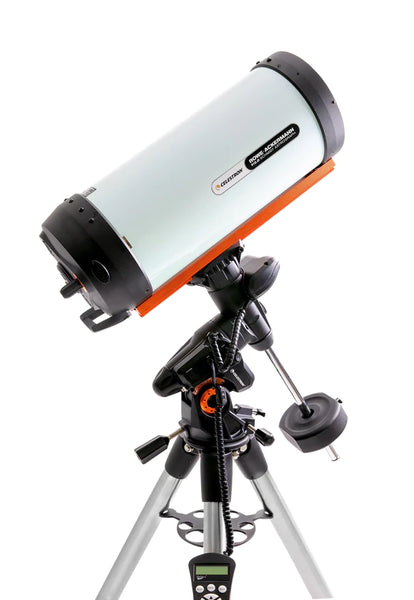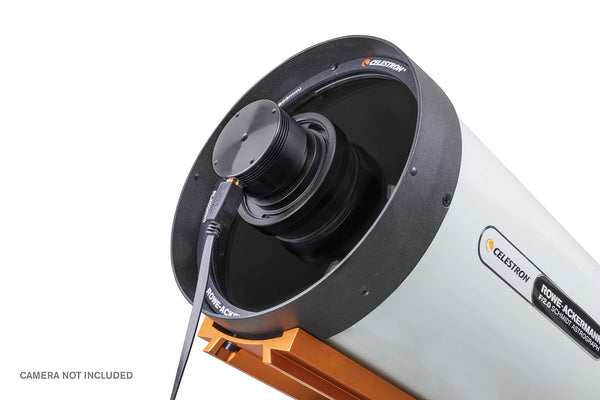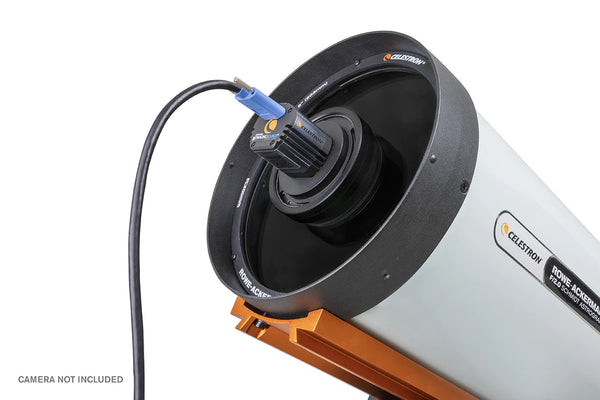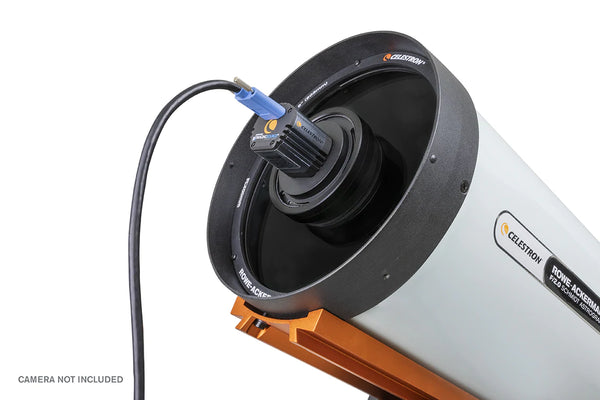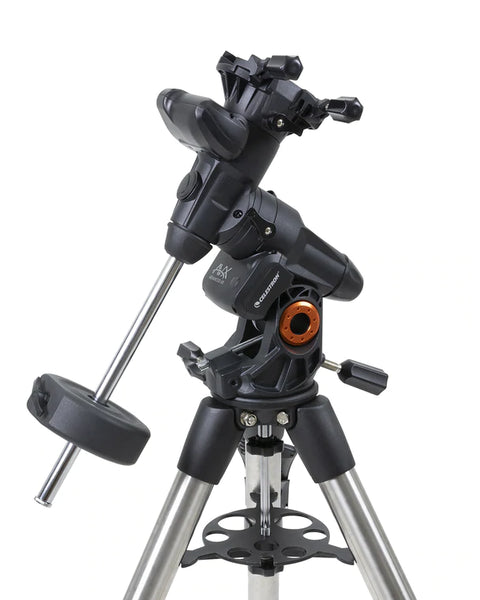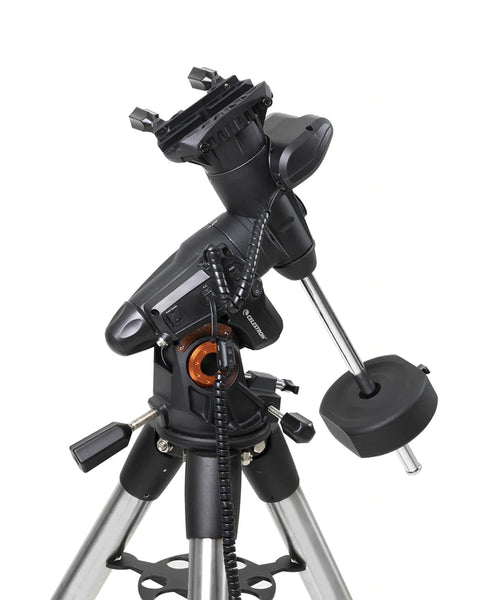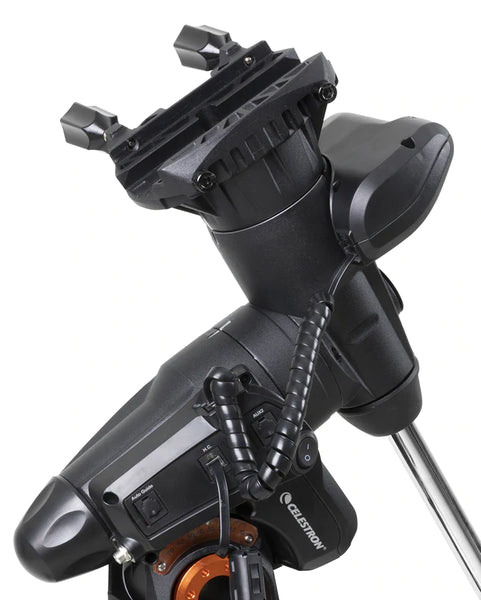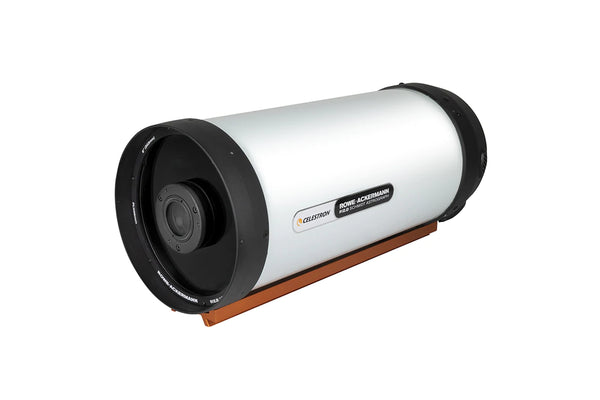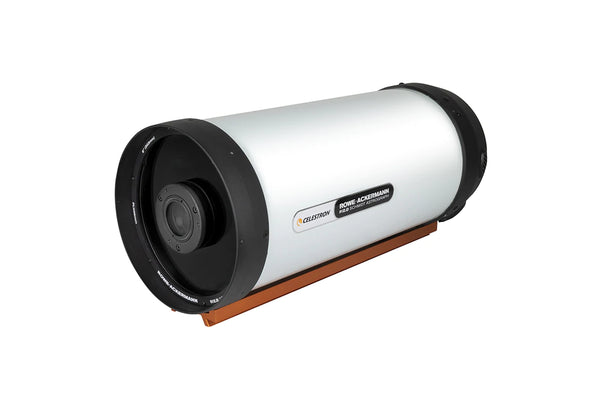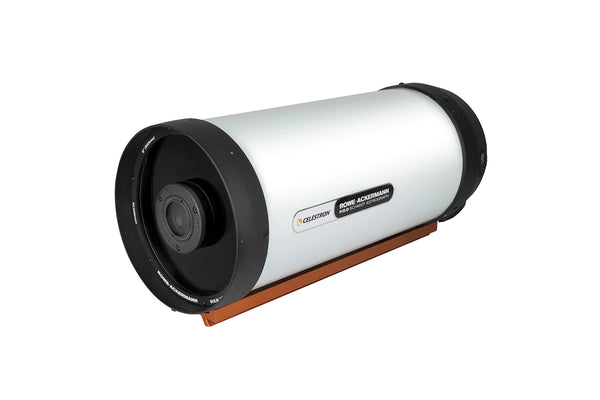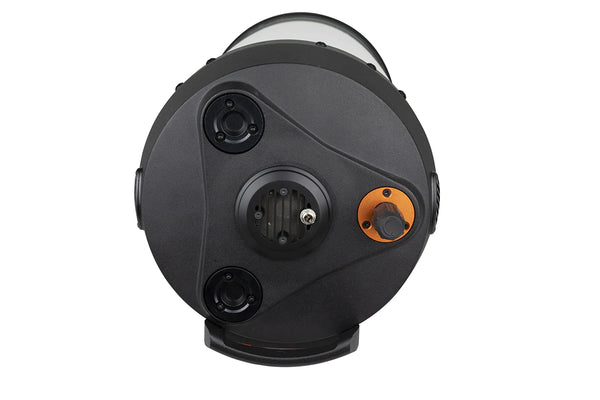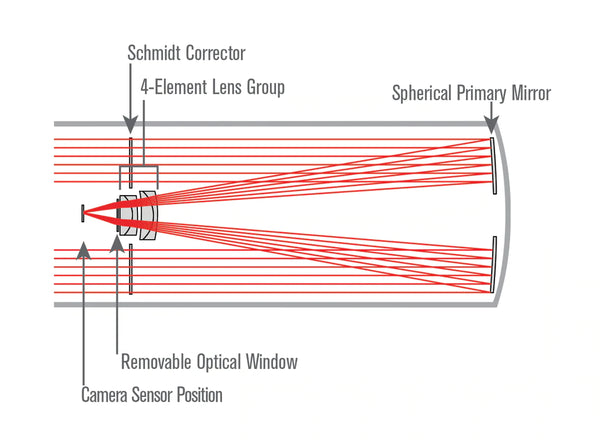 Brand: Celestron
Celestron Advanced VX (AVX) 800 Rowe-Ackerman Schmidt Astrograph (RASA) Computerized Telescope With AVX German EQ Mount (12032)
050234120326
$4,050.00 CAD
Save: $350.00
Products in the Same Family
Free Expert Support
Why Purchase from All-Star Telescope?
Stress Free, Secure Shopping
Recommended Accessories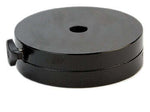 Celestron 12 lb Counterweight for 19mm sha...
READ MORE
$80.95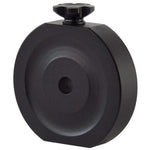 Celestron Counterweight 11lbs for 19mm Sha...
READ MORE
$118.95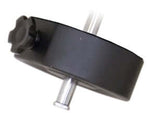 Celestron Counterweight 17lbs for 19mm Sha...
READ MORE
$175.95
Product Description
This kit combines the 8" Rowe-Ackermann Schmidt Astrograph (RASA) with the strong-yet-portable Advanced VX (AVX) German equatorial mount. Simply add a mirrorless camera and this package offers everything you need to take spectacular images of wide-field deep sky objects.
Capture spectacular wide-field deep sky images in seconds with Celestron's portable astrograph, the 8" Rowe-Ackermann Schmidt Astrograph (RASA). This incredibly fast f/2.0 system is the perfect companion to today's color astronomical CMOS cameras, smaller CCD cameras, and mirrorless cameras. Thanks to its fast focal ratio and patented optical design, you can produce sharp, detailed images and, in many cases, skip the autoguider completely. Weighing in at just 17 pounds, it's easy to transport your 8" RASA to the most remote dark sky locations.
RASA Performance Made for Everyone
The 8" RASA is an imaging telescope that delivers a flat field without optical aberrations for razor sharp stars across a wide field of view. It can capture stunning deep-sky astronomical images without the challenges typically presented by longer focal length instruments at a fraction of the cost of those systems.
The latest addition to the RASA family, this 8" version is a much more portable and affordable version of the heralded RASA 11, which was introduced to much acclaim in 2014. With the 8" RASA joining the lineup, a wider range of astroimagers can enjoy the benefits of the RASA design. It has many of the same thoughtfully designed features as its "big brother" RASA 11, including the integrated air-cooling system, internal filter mount, and sturdy CGE dovetail mounting bar.
Purely designed for imaging, the 8" RASA cannot be used visually. The prime focus focal plane is located at the front of the optical system, so it cannot accommodate a traditional eyepiece.
Shorter Exposure Times and Virtual "Real-Time" Observing
Since it is an F/2.0 optical system, imagers can use shorter exposure times to capture detail in faint objects. When combined with sensitive cameras and the proper "live stacking" software, the 8" RASA can provide an almost real-time observing experience. View images on a computer instantly that are brighter and more detailed than can be seen in much bigger telescopes with the naked eye.
Because shorter exposure times are possible, your equatorial mount won't need to accurately track over extended periods. The 8" RASA's relatively short 400mm focal length also lessens equatorial tracking demands. In many cases, autoguiding will not be required. Weighing only 17 lb, this optical tube pairs perfectly with a wide variety of mounts.
Ultra-Stable Focus System
With the launch of the 8" RASA, Celestron unveiled a new focuser design that mitigates lateral movement of the primary mirror when focusing, slewing, or tracking with the astrograph. Focusing is easier, more accurate, and more stable than ever. The key to the Ultra-Stable Focus System is a precision linear ball bearing, which is tested during assembly to ensure optimal results.
Built for Today's Latest Cameras
Unlike the larger RASAs that work with DSLR and large CCD cameras, the 8" model was designed with color astronomical CMOS cameras, smaller CCD cameras, and mirrorless cameras in mind. The telescope does not work with standard DSLR cameras. It is optimized for sensors with up to a 22mm diagonal, but performs well with sensors up to 32mm diagonal. The APS-C sized sensors used in many mirrorless cameras are a good choice. 42mm full frame sensors will also work, but performance will be poor at the edges of the sensor and field illumination will be reduced. Additionally, we do not recommend pairing RASA 8 with any camera body more than 4" in diameter. See the chart below to determine if your camera is compatible with RASA 8.
| | | |
| --- | --- | --- |
| Camera | Compatible with RASA 8? | Adapter required |
| Astronomical CMOS/CCD camera with C-mount | Yes | C-mount adapter (included) |
| Astronomical CMOS/CCD camera with M42-thread mount | Yes | M42 adapter (included) with M42 extension tubes (not included) |
| Astronomical CMOS/CCD camera with other mount | Yes | Custom camera adapter |
| Canon mirrorless with APS-C sensor | Yes | Canon mirrorless adapter(sold separately) |
| Sony mirrorless with APS-C sensor | Yes | Sony mirrorless adapter(sold separately) |
| Canon mirrorless with full frame (42mm) sensor | Yes, but not optimized across the full sensor | Canon mirrorless adapter(sold separately) |
| Sony mirrorless with full frame (42mm) sensor | Yes, but not optimized across the full sensor | Sony mirrorless adapter(sold separately) |
| DSLR | No | -- |


Unique Optical Design
RASA's optical design is patented (US 2016/0299331 A1). The design consists of a Schmidt corrector, primary mirror, lens group, and optical window. The lens group contains 4 elements and utilizes rare-earth elements. Unlike many telescopes that only perform well over the visible spectrum (400-700nm), the 8" RASA's optics are designed to perform over a wider spectral range, from 400-800nm. This allows more of the light emitted from the astronomical object to be sharply focused in the image.
With many imaging systems, adding an extra piece of flat glass such as a filter does not change optical performance. However, that is not the case with super-fast optical systems like the RASA. Our engineers addressed this by designing the RASA with a removeable optical window, so you can maintain peak optical performance if a filter is added or if a camera has its own optical window. Celestron offers a Light Pollution Imaging Filter designed specifically for the 8" RASA, which mounts in place of the optical window.
All refractive optical surfaces are coated with StarBright XLT coatings, while the primary mirror uses enhanced aluminum coatings. This maintains high light transmission through the entire optical system.
When compared with "Hyperstar SCT" systems, the RASA 8 provides better optical performance and field illumination.
Advanced VX & Tripod
The Advanced VX mount is designed to provide superior performance for smaller telescopes while taking advantage of Celestron's most advanced technologies: All-Star Polar Alignment, Celestron PWI telescope control software, SkyAlign, and permanently programmable periodic error correction (PPEC).
If you're an experienced imager, you'll love taking this portable mount to a dark sky site and enjoying all the conveniences of a larger observatory mount. Or, if you're new to imaging, Advanced VX will help you get started with the hobby and keep up with your needs for years to come.
Computerized German equatorial mount
The Advanced VX is the smallest of Celestron's German equatorial mounts. The computerized GoTo capability automatically tracks objects as they move across the night sky. The Advanced VX mount includes ports for a hand control, an autoguider, and 2 AUX ports for optional accessories. The NexStar+ hand control gives you instant access to all the functions your mount has to offer. With automatic slewing and menu descriptions, astronomers of all skill levels can master this mount in just a few observing sessions. The Advanced VX also has an impressive tripod for its class with 2"-diameter steel tripod legs, providing an extra-wide stance for improved stability.
Payload capacity
The payload capacity for the Advanced VX is 30 lb. It offers a sturdy platform for the 8" Rowe-Ackermann Schmidt Astrograph optical tube, even when paired with optional accessories like StarSense AutoAlign, Focus Motor, a finderscope, and a camera. Celestron's payload capacity does not include the weight of the counterweights.
Dual saddle plate
As of early 2019, Advanced VX mounts include a dual saddle plate that accommodates both CG-5 and CGE-style dovetails. Switching between the two saddle plates is as simple as moving the hand knobs into a separate set of holes. You can use your Advanced VX mount not only with the 8" RASA, but virtually any optical tube within Advanced VX's weight limit. Compatible with Vixen format dovetails 100mm or longer, not compatible with Losmandy D format plates (regardless of plate manufacturer).
Software
Celestron PWI Telescope Control SoftwareYour Ultimate Astronomy Software Suite
All current Celestron computerized telescopes include Celestron PWI (CPWI), the most advanced astronomy software suite provided with any consumer-grade telescope. Celestron's experts co-developed CPWI with the engineers at PlaneWave Instruments. The result is an all-in-one solution offering you many of the same features used on PlaneWave's observatory-class telescopes.
Graphical planetarium interface with PointXP advanced mount modelling allows you to add 100+ points to your alignment model for the most accurate pointing and tracking possible
Ideal for remote observatory setups: save and re-load your alignment and park your scope
Provides a complete ASCOM telescope interface to allow control of the telescope from third party software applications
Starry Night Software
Also included with your purchase is a free download of Celestron's Starry Night Special Edition Software. This advanced software by Simulation Curriculum offers detailed information about celestial objects and helps you plan your next observing or imaging session. The Special Edition software also includes telescope control via your PC.
Accessories Included
The Advanced VX RASA 8 comes complete with a M42 camera adapter, C-thread camera adapter, and fan battery pack.
What can I see with a Celestron Advanced VX (AVX) 800 Rowe-Ackerman Schmidt Astrograph (RASA) Computerized Telescope With AVX German EQ Mount (12032)?
Here are some simulated views of common objects. Results with your telescope will vary with viewing conditions, obrits, equipment and more.
Jupiter with
25mm Eyepiece - 16x Magnification
(Sold Separately)
Jupiter with
10mm Eyepiece - 40x Magnification
Sold Separately
Jupiter with
5mm Eyepiece - 80x Magnification
Sold Separately
Moon with 25mm Eyepiece
16x Magnification
(Sold Separately)
Moon with 10mm Eyepiece
40x Magnification
Sold Separately
Moon with 5mm Eyepiece
80x Magnification
Sold Separately
Andromeda with 36mm Eyepiece
11x Magnification
Sold Separately
Andromeda with 25mm Eyepiece
16x Magnification
(Sold Separately)
Andromeda with 10mm Eyepiece
40x Magnification
Sold Separately
What's in the Box
This Kit Product Contains the Following SKUs:
Specifications
OPTICAL TUBE INFO:
Optical Design:
Rowe-Ackermann Schmidt Astrograph
Aperture:
203mm (8")
Focal Length:
400mm (15.74")
Focal Ratio:
f/2.0
Central obstruction diameter:
93mm (3.66") (46% of aperture diameter)
Light Gathering Power (Compared to human eye):
843x
Resolution (Rayleigh):
0.68 arc seconds
Resolution (Dawes):
0.57 arc seconds
Image Circle:
22mm (.86") Ø, 3.15°
Useable field:
32mm (1.26") Ø, 4.6°, only minimal performance loss at edge of FOV
Wavelength range:
400 - 800 nm
Spot size:
< 4.6 μm RMS across image circle
Optical Coatings:
StarBright XLT
Off-axis Illumination:
93% at 11mm (.43") off-axis
Optical Window:
46mm (1.81") Ø
Back focus with included camera adapter:
25mm (.98")
Back focus from top of threaded collar:
29mm (1.14")
Optical Tube:
Aluminum
Optical Tube Length:
628mm (24.7")
Optical Tube Diameter:
235mm (9.3")
Focuser:
Ultra-Stable Focusing System
Finderscope:
Not included
Optical Tube Weight:
17 lbs (7.7 kg)
Other Features:
Air-cooling system, integrated filter mount
Included Items:
Advanced VX Equatorial Head and tripodAccessory Tray1 x 12 lbs counterweightNexStar+ Hand ControlDC Power Cable (plugs into cigarette lighter socket)
Dovetail:
CGE Dovetail Bar
MOUNT INFO:
Mount Type:
Computerized Equatorial
Instrument load capacity:
30 lbs (13.6 kg)
Height adjustment range (includes mount and tripod):
1118mm - 1626mm (44" - 64")
Tripod Leg Diameter:
50.8mm (2") Stainless Steel
Latitude adjustment range:
7° - 77°
Mount Head Weight:
17 lbs (7.71 kg)
Accessory Tray:
Yes
Tripod Weight:
18 lbs (8.16 kg)
Weight of Counterweights:
1 x 12 lbs
Slew Speeds:
9 slew speeds - max speed 4°/second
Tracking Rates:
Sidereal, Solar and Lunar
Tracking Modes:
EQ North and EQ South
GPS:
N/A
Dovetail Compatibility:
Dual saddle plates (CG-5 and CGE saddle)
Number of Auxiliary Ports:
3 AUX Ports (1 hand control and 2 AUX Ports for optional accessories)
Autoguide Port:
Yes
USB Port:
Yes, input on Hand Control
Power Requirements:
12V DC 3.5A (tip positive)
Motor Drive:
DC servo motors
Alignment Procedures:
2-Star Align, 1-Star Align, Solar System Align, Last Alignment, Quick Align
Periodic Error Correction:
Yes
Computerized Hand Control:
NexStar+ hand control with LCD display, 19 fiber-optic backlit LED buttons
NexStar+ Database:
40,000+ objects, 100 user defined programmable objects. Enhanced information on over 200 objects
Software:
Celestron Starry Night Special Edition Software and SkyPortal App
Total Kit Weight:
47 lbs (21.31 kg)
Solar Warning
Never look directly at the Sun with the naked eye or with an optic (unless you have the proper solar filter). Permanent and irreversible eye damage may result.
Never use your optic to project an image of the Sun onto any surface. Internal heat build-up can damage the optic and any accessories attached to it.
Never leave your optic unsupervised. Make sure an adult who is familiar with the correct operating procedures is with your optic at all times, especially when children are present.
Why Should You Trust All Star Telescope?
We've Made All The Mistakes
So You Don't Have To
Learn More