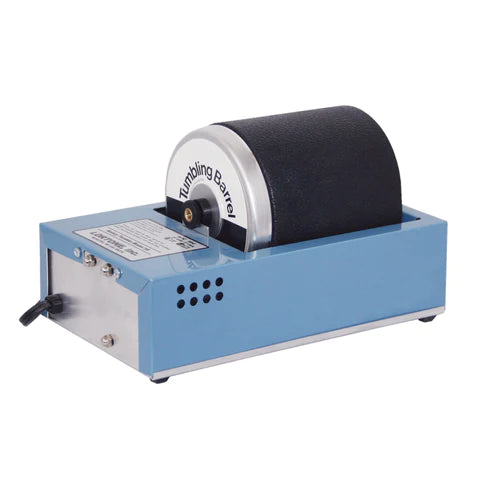 Products in the Same Family
Free Expert Support
Why Purchase from All-Star Telescope?
Stress Free, Secure Shopping
Product Description
Perfect rock tumbler for those just getting started.
Our all rubber barrels are quiet and long wearing. The single 3 lb. capacity barrel is sized for smaller stones up to 1-1/4 inches. We've molded the barrel with special ribs to increase the tumbling action.
Dimensions
Base dimensions: 6"W x 9.5"L.
Barrel inside dimensions: 4-1/8" depth, 3-7/8" diameter.
What's in the Box
Lortone 3A Tumbler
Just finished our first batch of rocks through the tumbler. This tumbler worked great! Fairly quiet about as loud as a small fan. We placed it downstairs in our utility room though. No complaints or issues regarding this unit. We almost wished we had bought the dual tumbler! But the single tumbler will do us just fine.
Why Should You Trust All Star Telescope?
We've Made All The Mistakes
So You Don't Have To
Learn More