Brand: All-Star Telescope
My Awesome Field Guide to Rocks and Minerals: Track and Identify Your Treasures (9781641525954)
9781641525954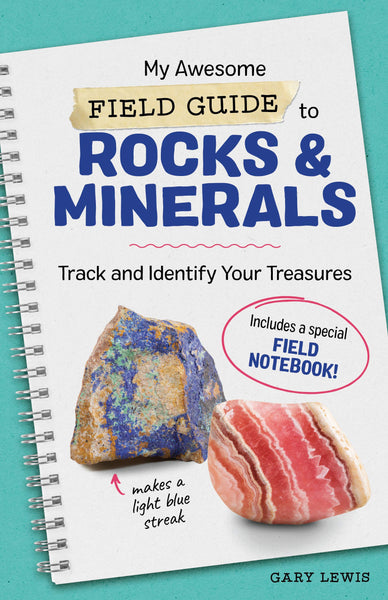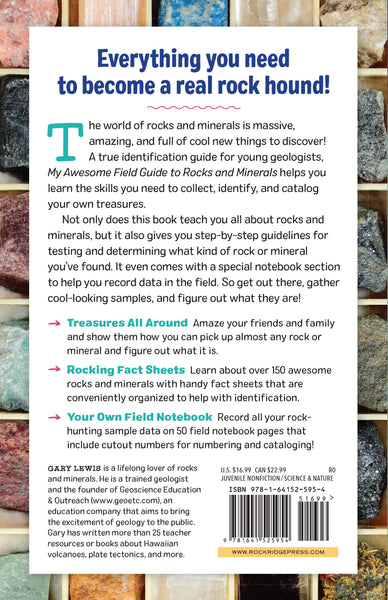 Brand: All-Star Telescope
My Awesome Field Guide to Rocks and Minerals: Track and Identify Your Treasures (9781641525954)
9781641525954
Free Expert Support
Why Purchase from All-Star Telescope?
Stress Free, Secure Shopping
Product Description
Become a rock hound with this field guide for kids ages 7 to 10
The world of rocks and minerals is massive, amazing, and full of cool new things to uncover! My Awesome Field Guide to Rocks and Minerals teaches you the skills you need to collect, identify, and catalog your own treasures.
Explore 150 different rocks and minerals, and get step-by-step guidelines for testing and identifying the ones you encounter out in the field. There's also plenty of notebook space so you can record data about your finds. So get out there, gather cool looking samples, and discover what they are!
My Awesome Field Guide to Rocks and Minerals includes:
An Intro to Earth Science ― Explore the layers of the earth, how rocks and minerals are formed, the periodic table, and more essential information for young scientists.
Handy Fact Sheets ― Learn more about all kinds of unique rocks and minerals with fact sheets that are conveniently organized to help with identification.
A Field Notebook ― Record all your rock-hunting sample data on pages that include cut-out numbers for cataloging.
Identify and catalog rocks and minerals with this fascinating field guide that has everything you need to get started.
About the Author
GARY LEWIS is a lifelong lover of rocks and minerals. He is a trained geologist and the founder of Geoscience Education & Outreach (www.geoetc.com), an education company that aims to bring the excitement of geology to the public. Gary has written more than 25 teacher resources or books about Hawaiian volcanoes, plate tectonics, and more.
Why Should You Trust All Star Telescope?
We've Made All The Mistakes
So You Don't Have To
Learn More