Brand: Meade
Meade 8" F10 LOSMANDY DOVETAIL RAIL ASSY (617000)
617000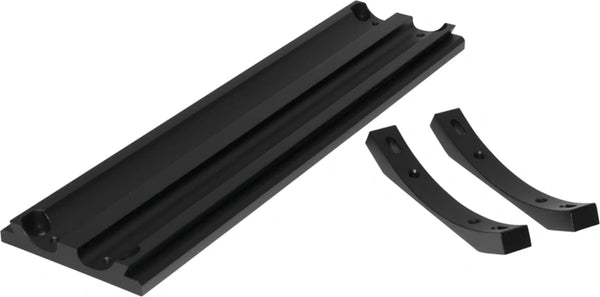 Brand: Meade
Meade 8" F10 LOSMANDY DOVETAIL RAIL ASSY (617000)
617000
Free Expert Support
Why Purchase from All-Star Telescope?
Stress Free, Secure Shopping
Product Description
The Meade 8" f/10 Losmandy Dovetail Rail Assembly is useful if you have an older 8" f/10 ACF optical tube that did not come with any mounting dovetail rails (such as some of the older LXD75 or LX85 optical tubes), or if you wish to convert a current Optical Tube from the Vixen dovetail over to the Losmandy Dovetail.
Also useful if you are 'de-forking' an optical tube off of a fork mount such as the LX90 or LX200 arms, and wish to then use the tube on an EQ mount compatible with Losmandy dovetail rails.
Can also be used on top of the optical tube as a second mounting dovetail system to hold accessories.
Why Should You Trust All Star Telescope?
We've Made All The Mistakes
So You Don't Have To
Learn More