Brand: Meade
Meade 905 VARIABLE POLARIZING FILTER (1.25) (07286)
07286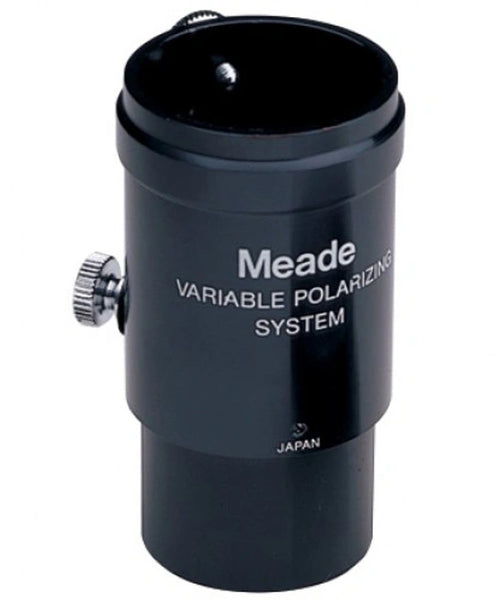 Brand: Meade
Meade 905 VARIABLE POLARIZING FILTER (1.25) (07286)
07286
Free Expert Support
Why Purchase from All-Star Telescope?
Stress Free, Secure Shopping
Product Description
This purpose built Moon filter allows the user to easily decrease the image brightness for more comfortable viewing of the Moon. Includes two polarizer filters mounted in a special cell with finger adjustable slide control to vary light transmission from 5% to 25%.
The Moon at half phase or greater can be dazzlingly bright, especially through a larger telescope of 10" diameter or more, potentially making detailed observations an eye watering experience. This very handy item for the frequent Lunar observer makes the experience much more comfortable. The variable filter allows quick adjustment of the image brightness depending on the phase of the Moon and magnification in use by use of a sliding control.
Warranty note: Limited Warranty against defects in materials or workmanship for two years from date of purchase. This warranty is provided by Meade for the benefit of the original retail purchaser only. For complete warranty details contact Meade at 800-626-3233.
Why Should You Trust All Star Telescope?
We've Made All The Mistakes
So You Don't Have To
Learn More