Brand: Starizona
Starizona Filter Slider Complete System (SFS-COMP)
STZ-SFS-COMP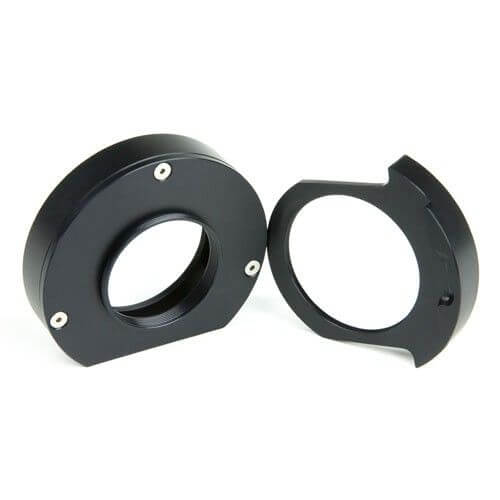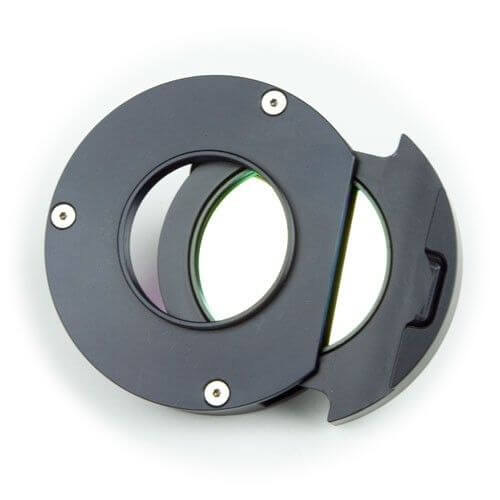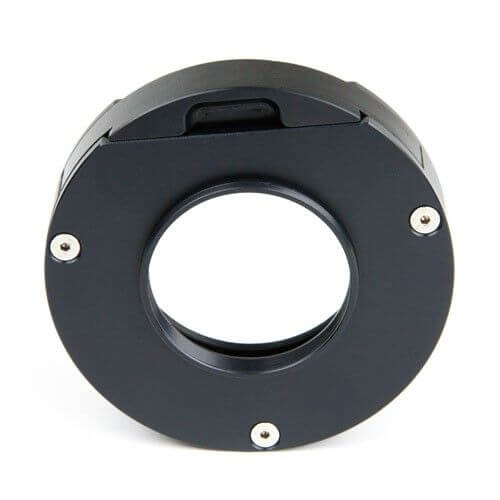 Brand: Starizona
Starizona Filter Slider Complete System (SFS-COMP)
STZ-SFS-COMP
Free Expert Support
Why Purchase from All-Star Telescope?
Stress Free, Secure Shopping
Product Description
Starizona knows how to make things easy! Most filter wheels are much too large to use with Starizona's Hyperstar because they block so much of the telescope's aperture. This Starizona Filter Slider makes it easy to change filters without removing the camera from the HyperStar lens. It is unique in that it is perfectly circular and has no handles or other protrusions that would interfere with the path of the light.
The Starizona Filter Slider has a filter holder that slides in and out of the filter slider body easily. This makes it simple to change the filters during an imaging session. The small, powerful magnets lock the holder to the main body without any slipping. The Filter Slider is simple to use and the tapered edges guide the filter holder into place for easy switching in the dark. Once it is fully in place, the filter holder, with the filter (not included), is secured. The rounded notches on the outside of the filter holder make the filter slider easy to hold when changing out filters.
Specifications
Thickness: 17.5mm (0.69")
Compatibility: Most CCD camera and HyperStar lens combinations
Compatibility with Filters: Designed to hold 2" mounted filteres with a standard 48mm thread.
Threads: The body has female M48 threads on the HyperStar side and male T-threads on the camera side
Diameter: 3.10" (78.8mm)
Weight: 5 oz. (140g)
Please Note : An adapter is required to use the Filter Slider with a HyperStar lens. These are sold separately.
Important to Note
Starizona's Original Filter Slider Complete has been discontinued and will not be sold anymore. Starizona will still support the previous Starizona Filter Slider by making drawers and filter slider replacement tops available for the foreseeable future. Please contact Starizona if you need help adapting your Original Filter Slider Complete.
Original Filter Slider Filter Holders and Top Plates are NOT compatible with the New Modular Filter Slider. Likewise, the new Modular Filter Drawers, Top Plates, and Bottom Plates do not work with the Original Starizona Filter Slider.
Why Should You Trust All Star Telescope?
We've Made All The Mistakes
So You Don't Have To
Learn More