Brand: Starizona
Starizona Modular Filter Slider (42M, 48F) (MFS-42M-48F)
MFS-42M-48F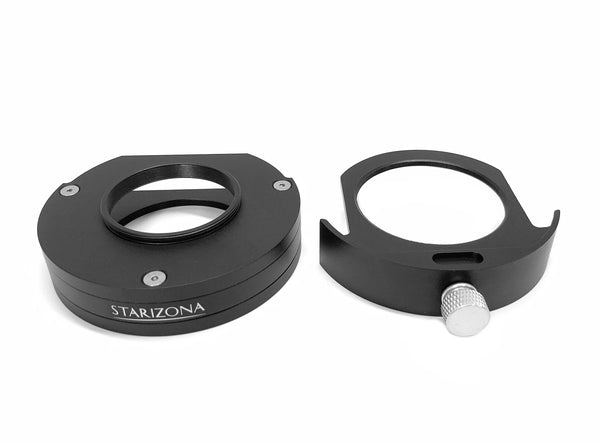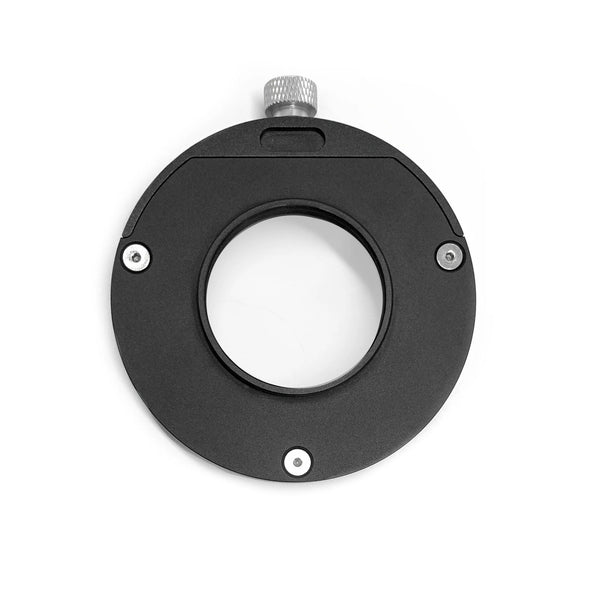 Brand: Starizona
Starizona Modular Filter Slider (42M, 48F) (MFS-42M-48F)
MFS-42M-48F
Free Expert Support
Why Purchase from All-Star Telescope?
Stress Free, Secure Shopping
Product Description
The Modular Filter Slider improves on our original Filter Slider design by allowing customization through interlocking modular top and bottom plates, making it more adaptable to various optical systems, and by adding better protection against light leaks.
This model includes a M42 (male) top plate, for the camera-facing side, as well as a M48 (female) bottom plate, for the scope-facing side.
HyperStar Note: If you're ordering a Modular Filter Slider for your HyperStar you will also need to purchase a Filter Slider Adapter for your camera of choice to reach the correct backfocus and attach the Modular Filter Slider to your HyperStar.
New Modular Filter Slider Features
Easily interchangeable top and bottom plates for maximum flexibility. Plate options include male M42, male M48, male M54, female M42, and female M48.
New and improved filter drawers and interlocking threaded plates improve light leak prevention
All threaded plates use common, standardized threads.
All Filter Drawers now include removable knobs.
Note: One filter holder is included with the Modular Filter Slider system.
Why Should You Trust All Star Telescope?
We've Made All The Mistakes
So You Don't Have To
Learn More