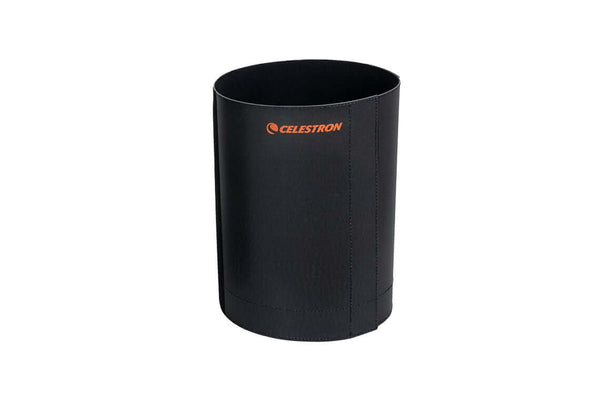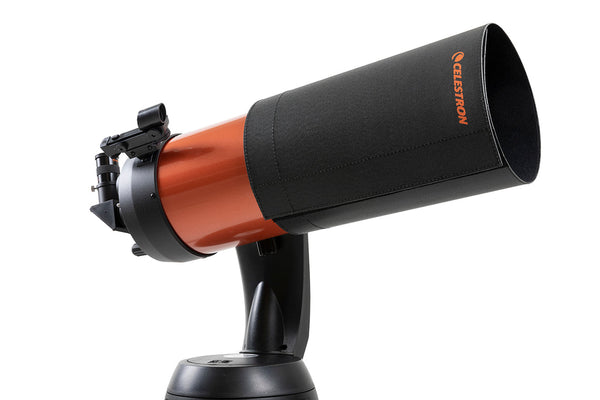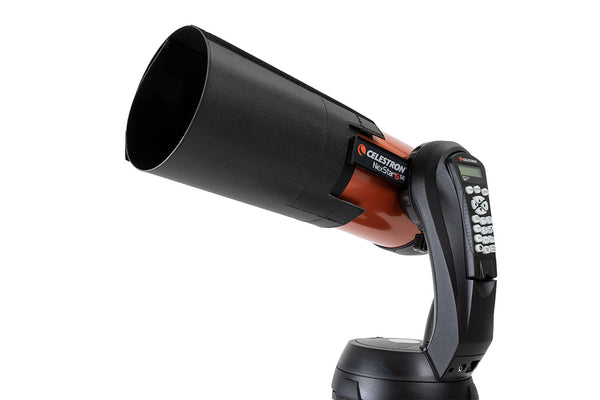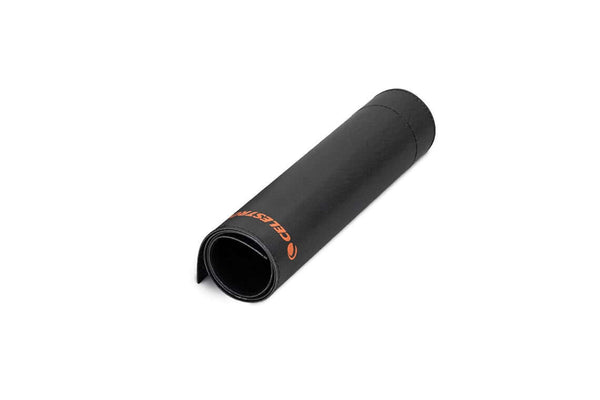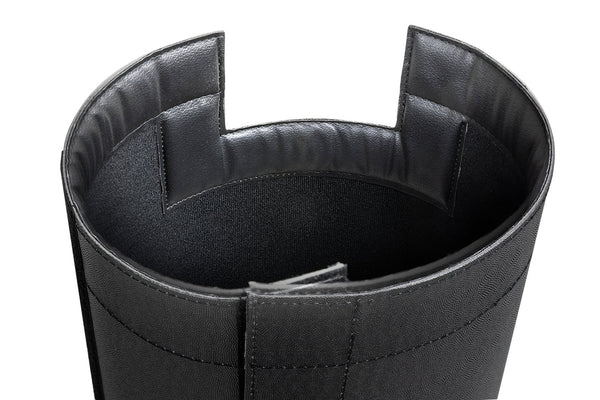 Free Expert Support
Why Purchase from All-Star Telescope?
Stress Free, Secure Shopping
Product Description
The Celestron Dew Shield DX is an essential accessory that protects your optical tube in the field. It prevents excess moisture in the air from forming condensation on the corrector lens. A dew shield also helps block stray light from entering the telescope for better viewing and astroimaging. Use the Dew Shield DX on your 6" and 8" Schmidt Cassegrain, EdgeHD, and RASA (with single dovetail) optical tubes with confidence.
Construction
The Dew Shield DX provides a perfect, custom fit designed specifically for 6" and 8" Celestron optical tubes. The Dew Shield is built from durable PE plastic that is flexible but strong. Extra padding has been added at the tube attachment edge to create a stronger fit on the optical tube. The felt-lined interior absorbs any additional stray light and excessive moisture, creating optimal contrast when viewing and imaging. The large dovetail cutout has been made both wider- to accommodate a 4" wide dovetail rails, as well as deeper, to create a more solid connection with the optical tube.

Attaching the Dew Shield to your optical tube is easy thanks to the Velcro attachment points. Whether your optical tube is 6" or 8", simply adjust the Velcro for the correct fit.
Transportation and Storage

To save space when not in use, roll up your Dew Shield DX for easy transport and storage.
Specifications
| | |
| --- | --- |
| Material: | PE - Polyethelene |
| Weight: | 1.0 lbs (0.45 kg) |
| Dimensions: | 330.2mm x 797.56mm x 3.556mm (13" x 31.4" x .14") |
Not the best - keeps falling off.
The Celestron Deluxe Flexible Dew Shield, 6" - 8" (94018) is pretty well-made of durable material. The only problem is that there is a cutout for a dovetail bar only on one side, so if you have a dovetail bar on the top of your OTP as well, there's no way for the dew shield to be secured firmly. When the scope slewed, or sometimes even when it got to a certain position, it would fall off. It could use some improvement, even just by making a second cutout 180 degrees from where the existing cutout is. As it is, it's virtually useless to me since I have a Celestron dovetail bar on top of my scope.
Celestron Deluxe Flexible Dew Shield
With all the moisture at my observing location this summer the Celestron Deluxe Flexible Dew Shield extends the life of my observing session for many hours keeping my telescope free of condensation on the corrector plate. It's light enough to work well with my telescope and is not too heavy for my LX85 mount. It fits well into my telescope tube's carrying crate and it works great!
You really "dew" need one of these
I purchased one of these flexible dew shields for my Celestron Evolution 6 SCT telescope after a couple of evenings of observation were spoiled in recent weeks by the dreaded condensation on the corrector plate.
Not only is this items economical, it just works.
I am happy to say that while using the dew shield to protect my telescope while observing Jupiter at opposition, despite the grass and my hair (and pretty much everything I had with me) being damp from the dew, not a droplet formed on the SCT corrector plate.
Had that happened, it would have spoiled an otherwise perfect evening to observe a once in a lifetime viewing opportunity.
Why Should You Trust All Star Telescope?
We've Made All The Mistakes
So You Don't Have To
Learn More