Brand: Celestron
Celestron EclipSmart Solar Filters for 5"/6"/8" SCT and 8" EdgeHD (94253/94243/94244)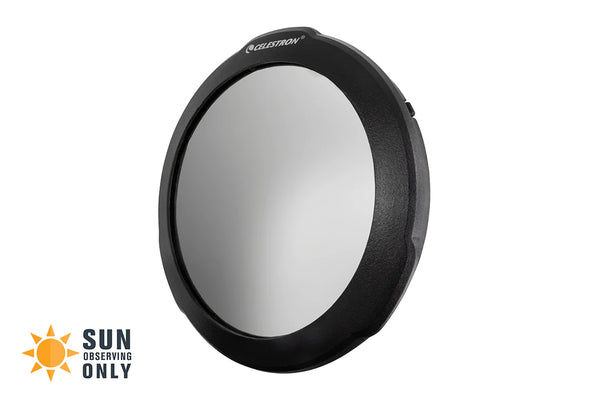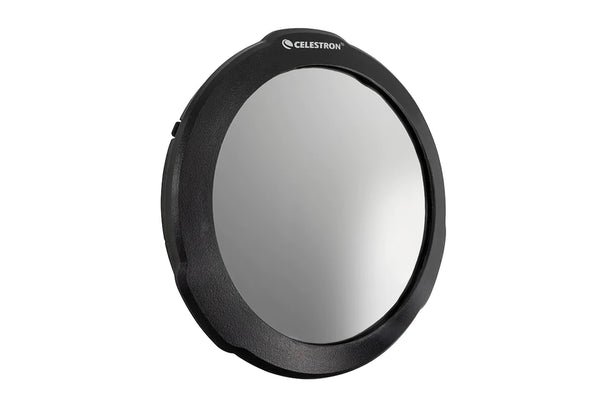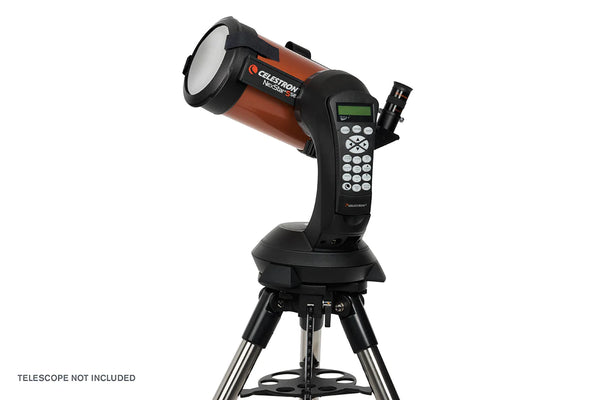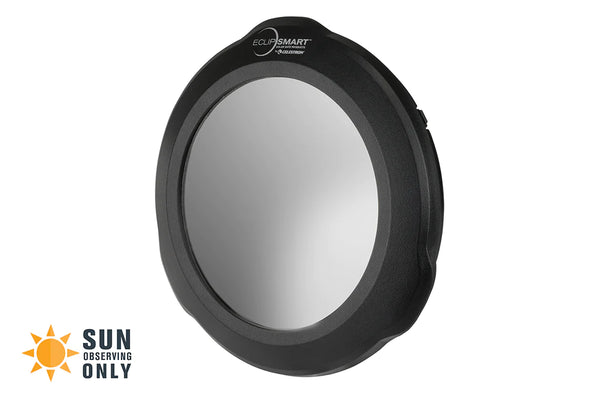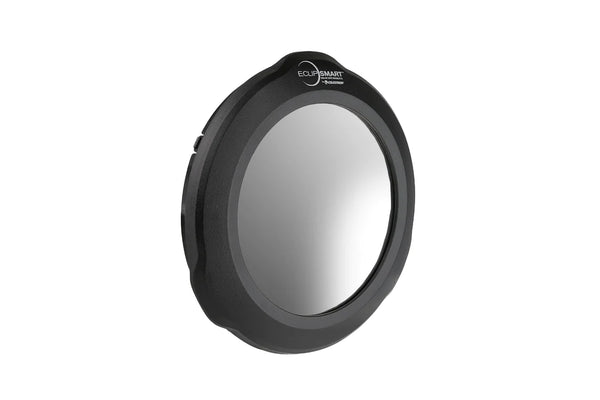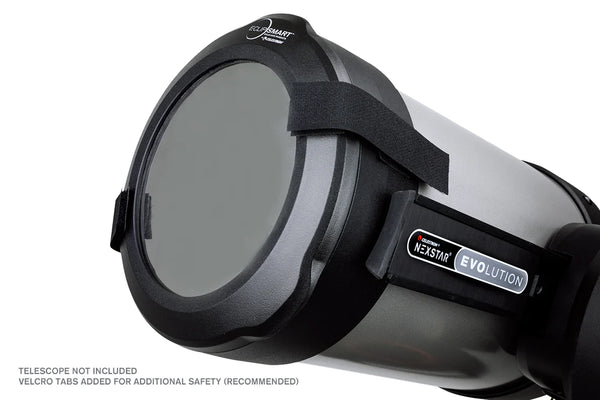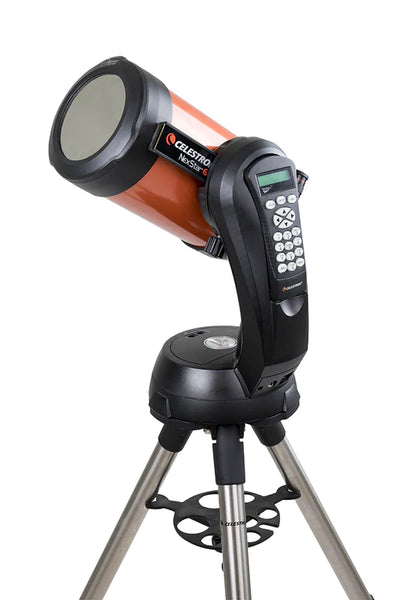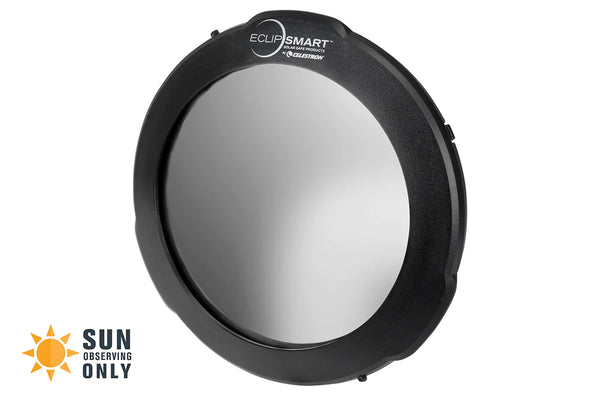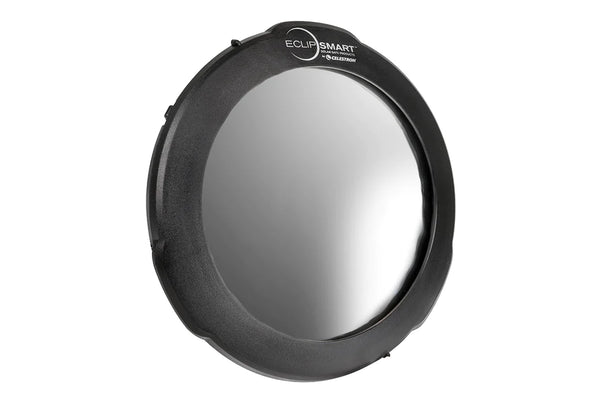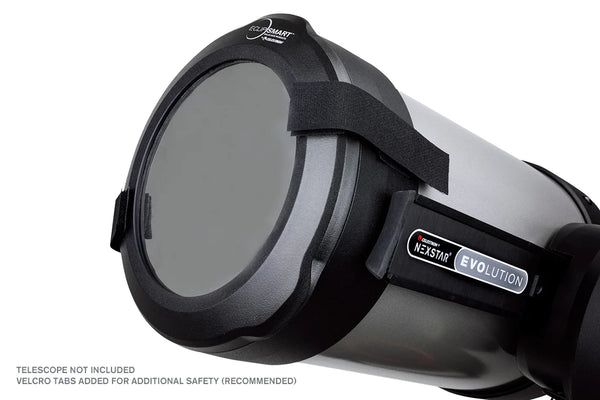 Brand: Celestron
Celestron EclipSmart Solar Filters for 5"/6"/8" SCT and 8" EdgeHD (94253/94243/94244)
Diameter
5" (94253)
6" (94243)
8" (94244)
Free Expert Support
Why Purchase from All-Star Telescope?
Stress Free, Secure Shopping
Product Description
Enhance your viewing experience with Celestron's EclipSmart Solar Filter for Celestron 5"/6"/8" telescopes. With two Velcro straps and four self-adhesive Velcro pads for added safety, you can be assured that the solar filter cannot be accidentally knocked off and will provide Solar Safe, ISO compliant viewing.
Solar Safe Technology
EclipSmart solar products feature Solar Safe filter technology providing the ultimate protection from harmful solar radiation, including both IR and UV light, and filters 99.999% of visible light. Celestron Solar Safe filter technology is GUARANTEED SAFE for direct solar observation and has been independently tested by SAI Global Assurance Services.
Compatible SCTs
List of 5" SCT:
NexStar 5SE
Popular Science by Celestron StarSense Explorer 5"
C5 Spotting Scope
StarSense Explorer 5" Schmidt-Cassegrain – International Exclusive
Astro Fi 5" Schmidt-Cassegrain – International Exclusive
*The Solar filter will not work with C5s manufactured before 2007.
List of 6" SCT:
C6 Optical Tube
NexStar 6SE
NexStar Evolution 6
Advanced VX 6"
StarSense Explorer 6" Schmidt Cassegrain – International Exclusive
SkyProdigy 6"
Astro Fi 6" Schmidt Cassegrain - International Exclusive
List of 8" SCT:
Advanced VX 8" Schmidt-Cassegrain Telescope
Advanced VX 8" EdgeHD Telescope
CPC 800 GPS (XLT) Computerized Telescope
CPC Deluxe 800 HD Computerized Telescope
NexStar 8SE Computerized Telescope
NexStar Evolution 8
Nexstar Evolution 8 HD with StarSense
CGEM - 800 Computerized Telescope
CGEM 800 HD Computerized Telescope
CGEM II 800 Schmidt-Cassegrain Telescopes
CGEM II 800 EdgeHD Telescopes
CGX Equatorial 800 Schmidt-Cassegrain Telescopes
CGX Equatorial 800 HD Telescopes
Solar Safe products conform to and meet the transmission requirements of ISO 12312-2, Filters for Direct Observation of the Sun, EN 1836:2005 + A1:2007 (E) for an E15 Filter for the Direct Observation of the Sun and, AS/NZS 1338.1:2012, Filters for Eye Protectors.
Specifications
Model (Size)
5" (94253)
6" (94243)
8" (94244)
Filter clear aperture:
120mm (4.72")
128.5mm (5.06")
176mm (6.93")
Filter diameter (external):
145mm (5.71")
184mm (7.24")
235mm (9.25")
Filter diameter (internal):
N/A
174mm (6.85)
225mm (9.25")
Filter material:
Scratch resistant polymer produced by American Paper Optics
Filter thickness:
24mm (0.94")
24mm (0.94")
32mm (1.26")
Nylon safety straps:
Two 1" x 4" Velcro straps
Four 1" x 1" Velcro Tabs
Two 1" x 4" Velcro straps
Four 1" x 1" Velcro Tabs
Two 1" x 4" Velcro straps
Four 1" x 1" Velcro Tabs
Telescope Compatibility:
Celestron 5" Schmidt-Cassegrain Telescopes
Celestron 6" Schmidt-Cassegrain Telescopes
Celestron 8" Schmidt-Cassegrain and EdgeHD Telescopes
Weight:
7.93 oz (225 g)
2.6 oz (74 g)
4.2 oz (121 g)
Solar Warning
Only observe the Sun with ISO-certified eye protection, such as the filter found in this EclipSmart product. Never look directly at the Sun with the naked eye or a non-filtered optic. Permanent and irreversible eye damage may result.
Never tamper with or remove the permanently placed glass filters in this optic. Doing so is dangerous and will void your warranty.
Never leave your optic unsupervised. Make sure an adult who is familiar with its correct operating procedures is with your optic at all times, especially when children are present.
Never remove your eye protection when looking directly at the Sun during partial phases of a solar eclipse.
Exactly what I was looking for
Fits the end of my 8se exactly. Locks in the same as the standard cover so no need to use the straps that were included. As advertised, blocks 99% of light so makes viewing the sun safe and easy.
Great buying experience
Super happy about my purchasr. All-star made the experience easy and reassuring
Needed a solar filter
Nicholas came through on short notice to set me up with a filter in time for the October eclipse. Worked perfectly! Thank you
8se solar cap
It worked great! Thanks guys for making this an easy purchase. Your knowledge of the equipment makes every visit a stress free enjoyable visit
Why Should You Trust All Star Telescope?
We've Made All The Mistakes
So You Don't Have To
Learn More