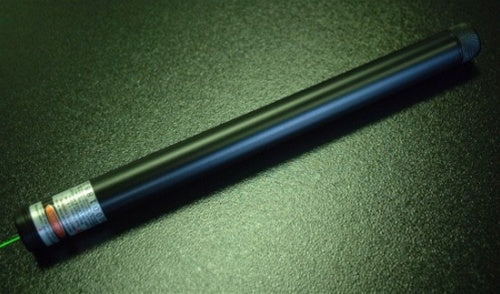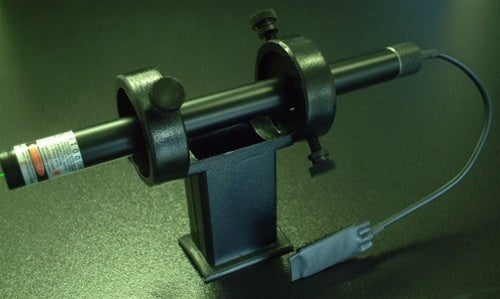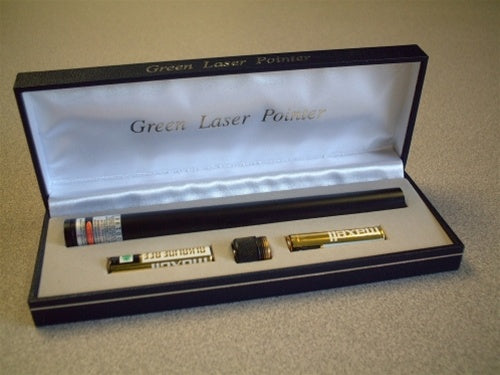 Free Expert Support
Why Purchase from All-Star Telescope?
Stress Free, Secure Shopping
Product Description
Astronomer's Green Laser Pointer
High Output Green Laser
Visually effective 3~4.9mW Class IIIa high output green laser at 532nm wavelength. Green laser is 20 times brighter than red laser at the same output power as perceived by human eyes. The effective visual range allows an audience within a 3 meter radius around you to clearly trace the laser line to the star.
Automatic Laser Power Feedback Control
The laser has built-in feedback circuit that constantly monitors laser output power to keep the laser output stable. The control allows the laser to operate more stably under cold or warm ambient temperatures.
Easy Telescope Aiming with Constant On/Off Toggle Laser Switch
Constant On laser switch frees both your hands to aim your telescope without holding the laser activation button, unlike conventional green pointers with a momentary switch.
Specifications
Output Power:
5mW, Class IIIa
Wavelength:
<532nm
Beam Shape/Divergent:
Circular, 0.5" @ 100'
Laser Activation:
Constant ON/OFF toggle switch
Remote pressure switch (optional)
Operating Power:
Two AAA batteries, 4-5 operating hours
Weight:
2 oz. with battery
Dimensions:
0.5"/12.7mm dia. x 6.5"/165mm (L)
Recommend Application:
Astronomy, Presentation, Target Aiming
Spot on.
Just what I needed to make my observing evenings so much more enjoyable. I knew where the sky objects weee but my 8x50 finder scope wasn't getting me there. But get the laser pointer in sinc with the eyepiece. And problem solved. Many thanks
Why Should You Trust All Star Telescope?
We've Made All The Mistakes
So You Don't Have To
Learn More