Brand: Optolong
Optolong 1.25"/2" Venus U Planetary Filter (OPT-VENUS-125/OPT-VENUS-2)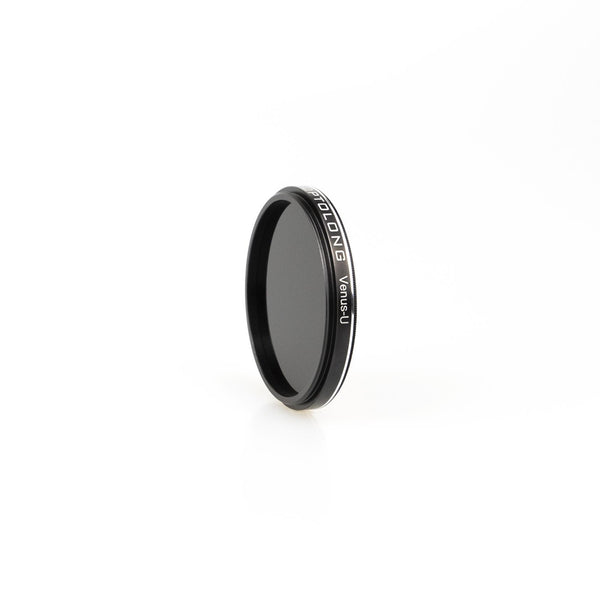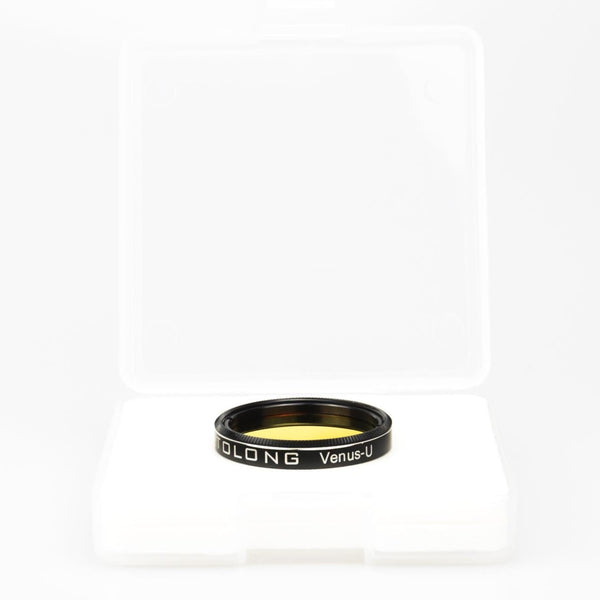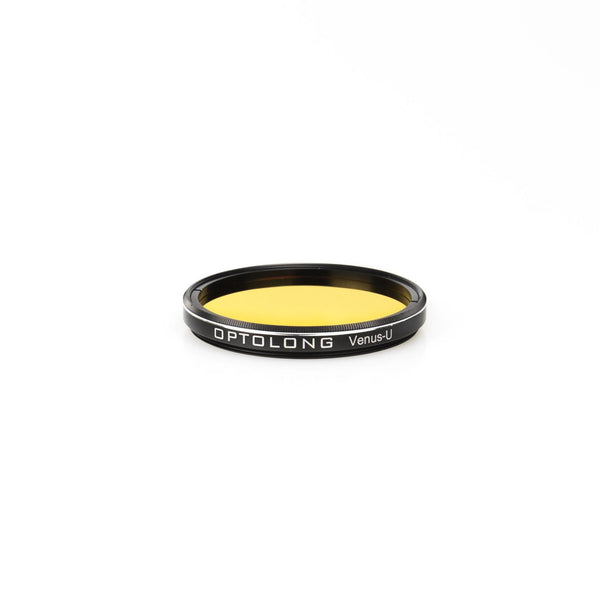 Brand: Optolong
Optolong 1.25"/2" Venus U Planetary Filter (OPT-VENUS-125/OPT-VENUS-2)
Filter Size
1.25" (OPT-VENUS-125)
2" (OPT-VENUS-2)
Free Expert Support
Why Purchase from All-Star Telescope?
Stress Free, Secure Shopping
Product Description
Optolong Venus-U filter makes it possible to obtain photographs, CCD or video images in the UV-A (320-400nm) and observe Venus' cloud structures.
Main Use
Use with monochrome CCD cameras and you need to remove the cover glass of sensor and internal UV-IR blocker in order to pass UV light. The same holds true for mono DSLRs that its built-in low pass filter needs to be removed. What's more, you need a special UV lens together with camera body. The sensor of CCD or CMOS cameras is capable of detecting light in the 350-1100nm range.
Other Uses:
Act as an outstanding dust shield, which prevents the possibility of dust settling on the lens during long time exposure.
Ultraviolet photography finds practical use in medicine, dermatology, botany, criminology and theatrical applications.
WARNING: The filters of Optolong are not designed for sun observation. DO NOT LOOK AT THE SUN WITH OPTOLONG FILTER. You would be BLIND if you fail to observe the warning.
What's in the Box
Specifications
Optolong Venus-U Filter Spectrum and Characteristic
Sbustrate: B270
Thickness: 1.85mm
Tave: T>90%
Blocking range: 200-1100nm
Blcoking depth: light pollution line blocking >99%
Surface quality: 60/40
Transmitted Wavefront RMS: λ/4
Parallelism: 30s
Coating Technology
Multi-layers anti-reflection coating
Non-cementing optical substrate coating
Optolong L-Pro filter adopts precision coating based on Ion-assisted deposition coating technology for durability and resistance to scratching, as well as stability on CWL(central wavelength) no deviation affected by temperature change.
Planetary rotation system offers precision and homogeneity of coatings ensuring high value on transmission of pass-band and Optical density of off-band.
Why Should You Trust All Star Telescope?
We've Made All The Mistakes
So You Don't Have To
Learn More