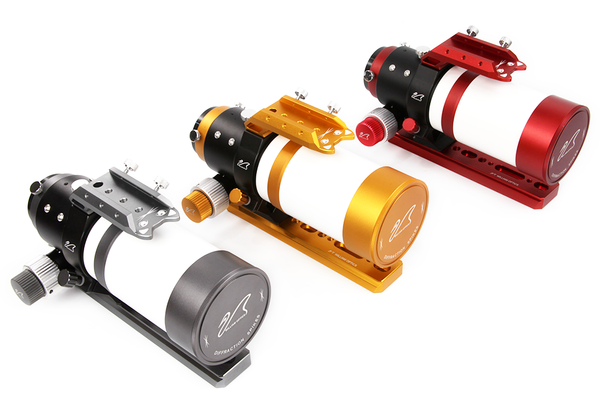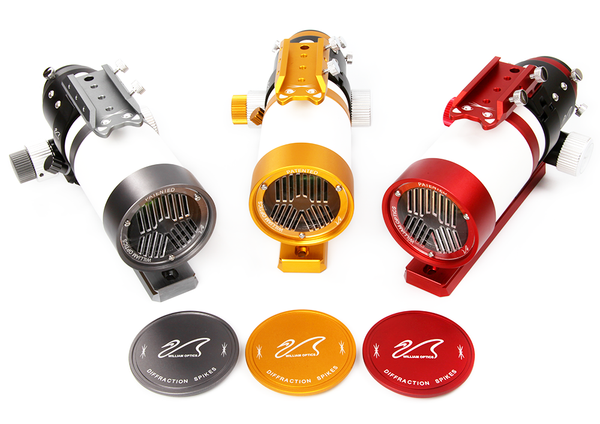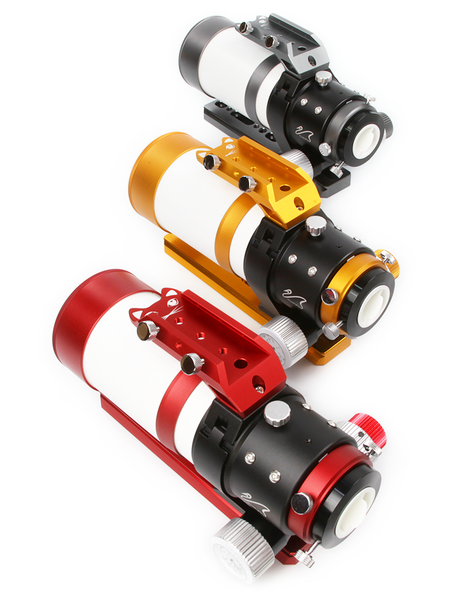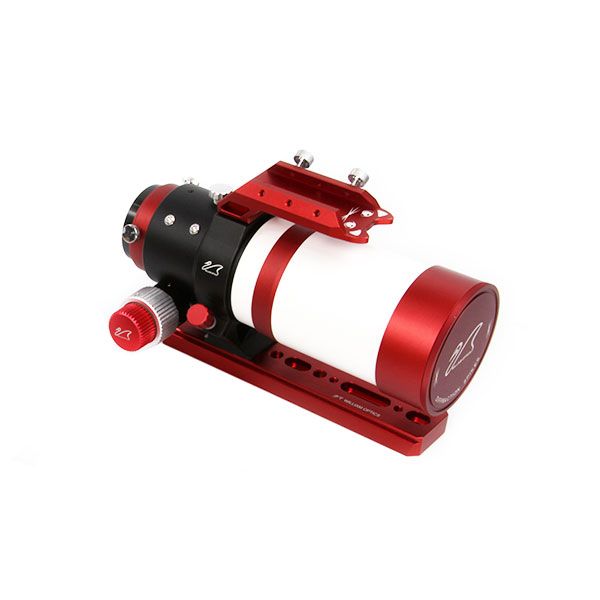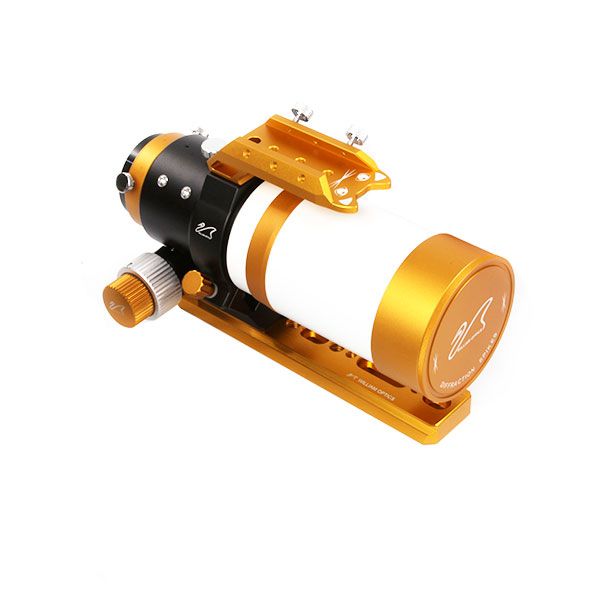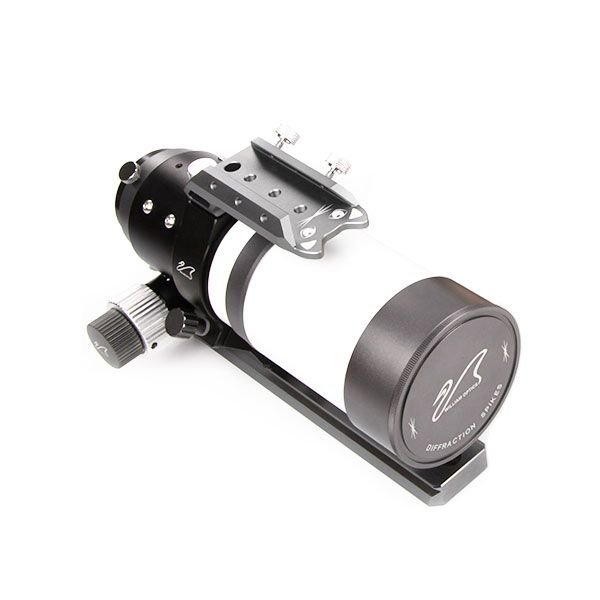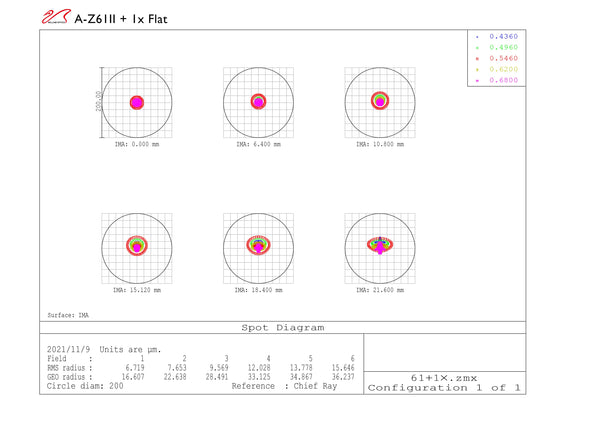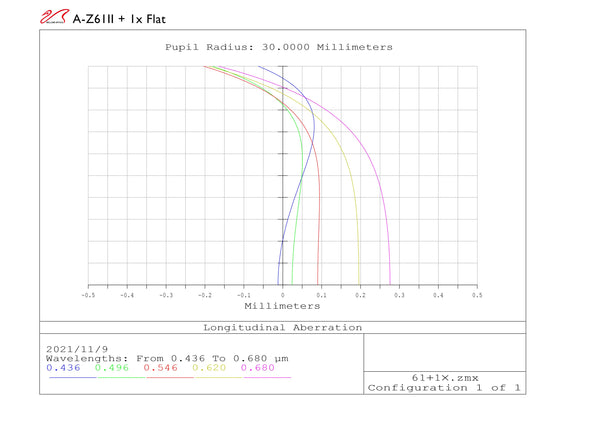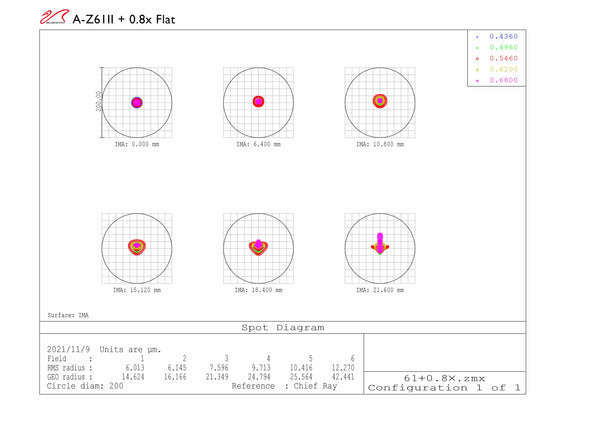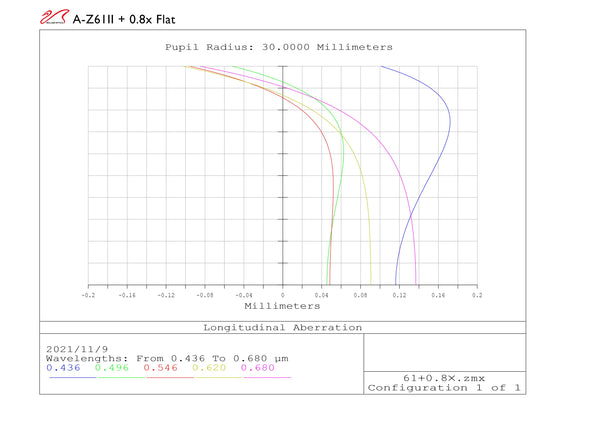 Accent Color
Red (A-Z61IIRD)
Gold (A-Z61IIGD)
Space Gray (A-Z61IITG)
Free Expert Support
Why Purchase from All-Star Telescope?
Stress Free, Secure Shopping
Product Description
This William Optics ZenithStar 61mm APO refractor with WO Bahtinov mask cover provides more portability and utility than any telescope ever offered by William Optics. The refractor uses FPL-53 glass to produce sharp images for astrophotography or wildlife photography. Still maintaining a portability that makes this telescope a great grab-and-go tool, the Z61 refractor gives a high power performance both visually and, when paired with the P-FLAT61R (not included), for lunar photography. The ZenithStar 61 is a great instrument you'll be able to appreciate for several years to come!
The William Optics Z61 objective lens uses FPL-53 glass has ED and SD glass dispersion properties are critical to ascertain the general color correction. The abbe index is the number used to quantify the "partial dispersion" of a specific glass. FPL-53 glass features a partial dispersion that is so close to pure fluorite, which has the highest partial dispersion of any material at around 95 V, that it has been referred to as synthetic fluorite.
You can be assured that your instrument was tested on their Interferometer; each telescope is individually star tested by William Optics professionals to guarantee ultimate optical quality.
William Optics has included two fantastic accessories with the purchase of this Z61 refractor. When you purchase this OTA, you also get the William Optics Cat Series handle bar and a 210mm dovetail plate, both anodized to match the color accents on the telescope.
About the Cat Series Handle Bar
When paired with the included Z61 mounting rings, this Vixen style handle bar is a great way to carry your light weight refractor around. It also accepts Vixen style dovetails for guide scopes and guide rings. William Optics' 50mm guiding ring and the WO 50mm Uniguide guide scope (both not included) are compatible with the handle.
About the 210 mm Dovetail Plate
The William Optics DSD 210mm (8.27") dovetail plate has both a Vixen and Arca Swiss size at each end of the plate. The plate has two 1/4-20 threaded holes. The dovetail plate is the perfect accessory to help you mount your Z61 telescope for imaging sessions and visual observations.
Recommended Optional Accessories
T-Mount for

M4/3
Nikon
Canon
Sony a
Pentax
Fuji

Uniguide
Flattener
Eye Pieve & Prism
Finder Scope & Ring
Red Dot Finder
What can I see with a William Optics ZenithStar 61II Doublet APO (A-Z61II)?
Here are some simulated views of common objects. Results with your telescope will vary with viewing conditions, obrits, equipment and more.
Jupiter with
25mm Eyepiece - 14x Magnification
(Sold Separately)
Jupiter with
10mm Eyepiece - 36x Magnification
Sold Separately
Jupiter with
5mm Eyepiece - 72x Magnification
Sold Separately
Moon with 25mm Eyepiece
14x Magnification
(Sold Separately)
Moon with 10mm Eyepiece
36x Magnification
Sold Separately
Moon with 5mm Eyepiece
72x Magnification
Sold Separately
Andromeda with 36mm Eyepiece
10x Magnification
Sold Separately
Andromeda with 25mm Eyepiece
14x Magnification
(Sold Separately)
Andromeda with 10mm Eyepiece
36x Magnification
Sold Separately
What's in the Box
Specifications
Focal Length:
360mm
Diameter:
61mm
Aperture:
f/5.9
Camera Format:
APS-C
Full Frame
Focuser:
2" R&P Focuser
Image Circle:
> Full Frame
Recommended Flattener:
FLAT 61A
FLAT61R
Tube Length:
245mm (Fully Retracted)
315mm (Fully Extended)
Tube Weight:
2.2 kg
Interchangeable T-Mount:
Canon EF
Nikon F
Sony E
Pentax
Micro Four Thirds
Fuji FX
Professional Service
Professional service, helped me with what i requested and did not try to upsale me.
Nice piece of kit
It's well made and honestly very nice. Skies haven't been very clear but the few pics I've got seem ok. I'm struggling with proper backfocus with the mirrorless canon, i have the field flattener and the proper t ring. I'm sure I will get it once I have more time with it and some clear skies.
Why Should You Trust All Star Telescope?
We've Made All The Mistakes
So You Don't Have To
Learn More