Brand: ZWO
ZWO ASI432MM USB3.0 Monochrome Planetary Camera (ASI432MM)
ASI432MM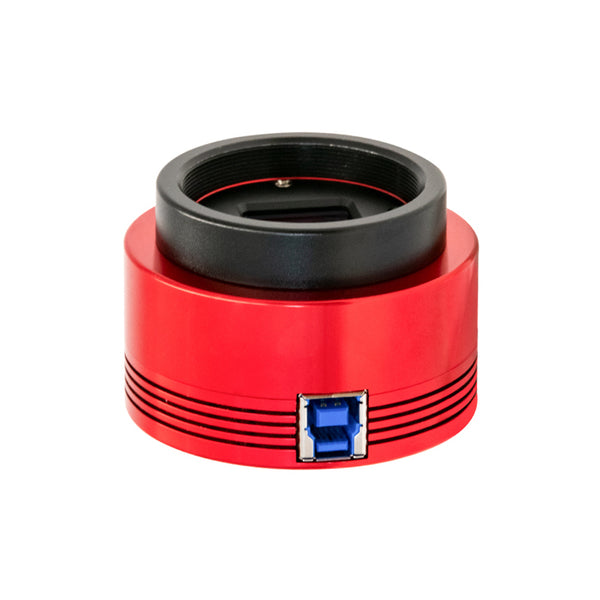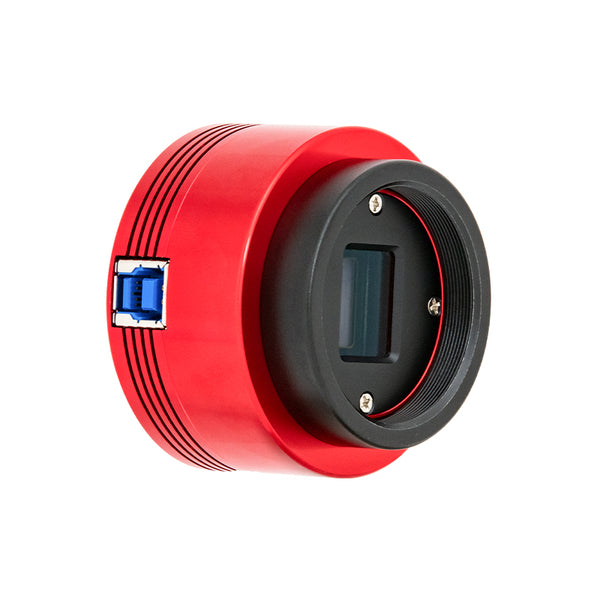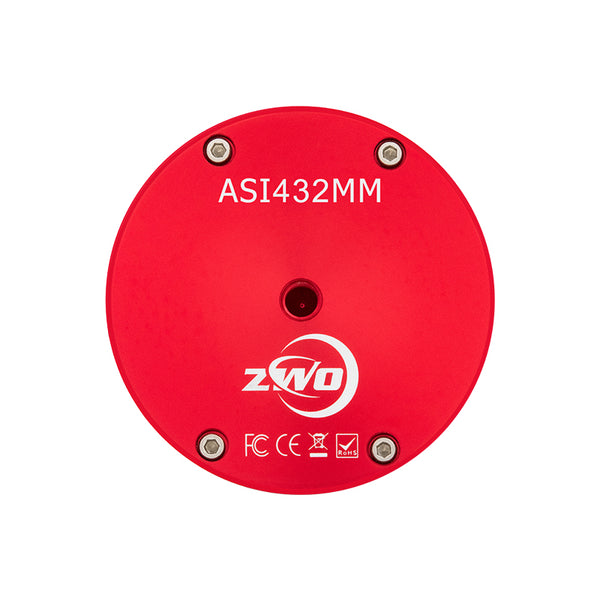 Brand: ZWO
ZWO ASI432MM USB3.0 Monochrome Planetary Camera (ASI432MM)
ASI432MM
Free Expert Support
Why Purchase from All-Star Telescope?
Stress Free, Secure Shopping
Product Description
The AS1432MM uses a Sony-IMX432 global shutter CMOS sensor. Its frame size is 1.1", with large 9.0µm pixels, 1.77 million pixels (1608*1104). In ADC 12-bit mode, it can output 120 frames per second at full resolution and has a read out noise level as low as 2.4e.
Large Format, Large FOV
AS1432MM has a large sensor format of 1.1inch and hence a large field of view. The area is almost twice that of ASI174MM, making it a better choice for solar imaging and lunar imaging than ASI174MM which is an already recognized solar imaging camera.
Large Pixels, High Sensitivity
The 9um pixel size is almost 1.5 times larger than the ASI174MM pixel size. With its high sensitivity, images with finer colors and subtler details are now possible. You can have full trust in its solar imaging performance regarding to both full disk and local details.
Global Shutter
Being a global shutter camera, ASI432MM also features a very high fps rate. Thus, it's not only good for solar and lunar imaging, also suitable for you to photograph ISS and other fast-moving objects.
Full Well Depth
ASI432MM has a full well depth of 97ke, which is 3 times larger than that of ASI174MM. The larger full well depth provides the camera with stronger sensitivity. When we want to photograph the Sun surface and prominences at the same time, a very good quality image can be obtained.
Pregius 3rd Gen Technology
AS1432MM is an upgraded version of ASI174MM. It adopts Sony IMX432 sensor and is integrated with the advanced 3rd Gen Pregius technology. It uses global shutter, just as its predecessor. But its sensor format and pixel size are apparently much larger. Also, when you compare AS1432MM to ASI174MM, you'll find AS1432MM has a 3 times larger full well capacity and much lower dark current noises.
USB 3.0 & 256M DDR3 Memory
The camera is equipped with a USB 3.0 transmission interface and a built-in 256MB DDR3 cache to ensure stable and secure data transmission. Under long exposure, it effectively avoids frame dropping and greatly reduces the glow effect caused by slow reading speed.
In addition to its USB3.0 interface, it can also connect to external devices using USB2.0 or through its integrated ST4 port (and included cable). It also has a 1/4" screw hole for tripod mounting.
What's in the Box
Specifications
| | |
| --- | --- |
| Sensor | 1.1" CMOS Sony-IMX432LLJ-C |
| QE peak | 79% |
| Back focus length | 6.5mm/17.5mm |
| Max fps | 120fps |
| Full well | 97Ke |
| Shutter | global shutter |
| Resolution | 1.77Mega Pixel,1608*1104 |
| Pixel Size | 9µm |
| Exposure Range | 32μs~2000s |
| Interface | USB 3.0 Type-B |
| Protect window | φ32-2 AR |
| ADC | 12bit |
| Dimension | 14.5*9.95mm |
| Weight | 126g |
| Working Temperature | -5℃~50℃ |
| Storage Temperature | -10℃~60℃ |
| Working Relative Humidity | 0-80% |
| Supported OS | Windows, Linux & Mac OSX |
Why Should You Trust All Star Telescope?
We've Made All The Mistakes
So You Don't Have To
Learn More