Brand: ZWO
ZWO EAF 5V Electronic Automatic Focuser (ZWO-EAF-5V)
ZWO-EAF-5V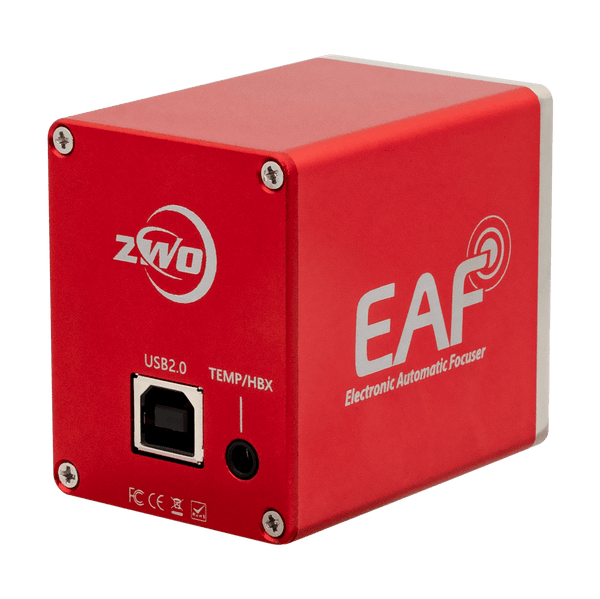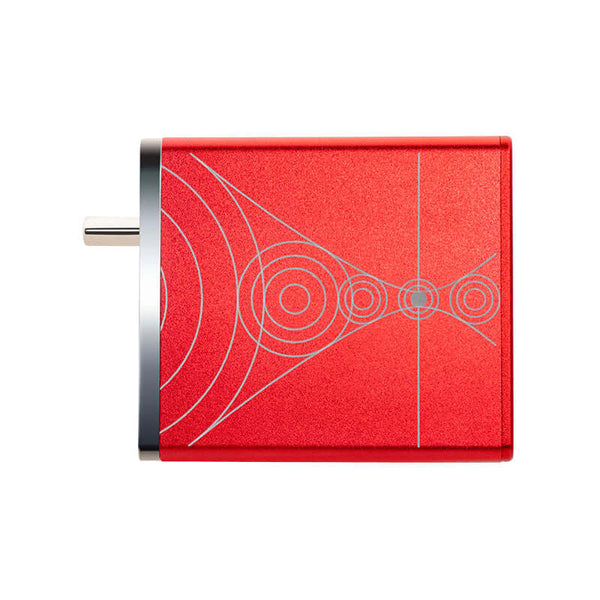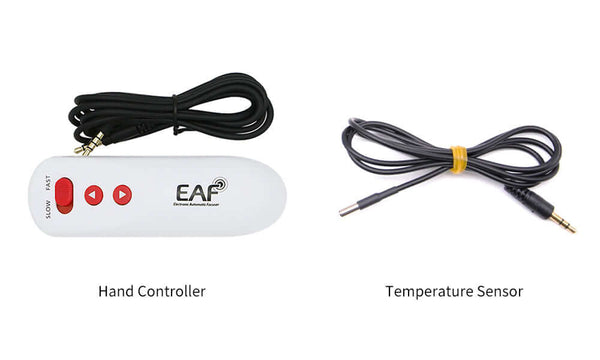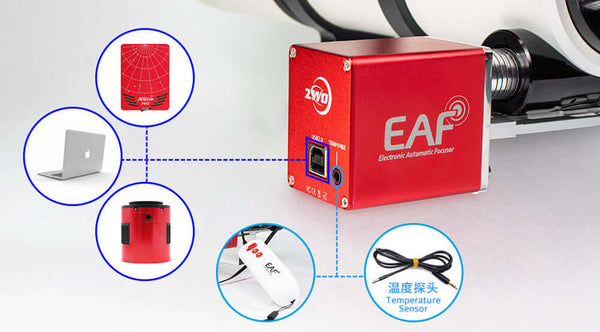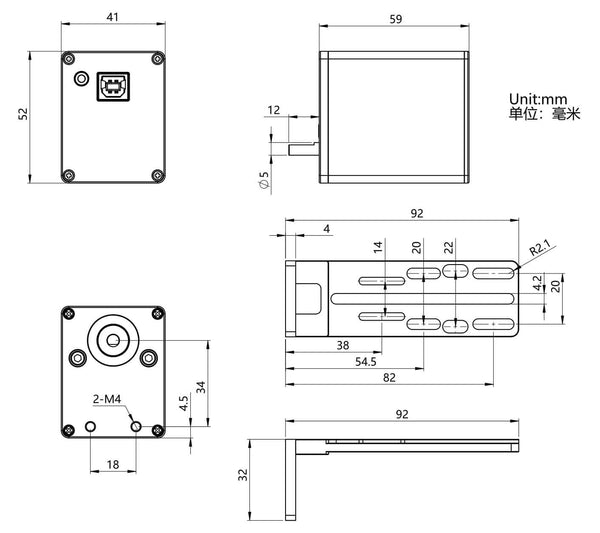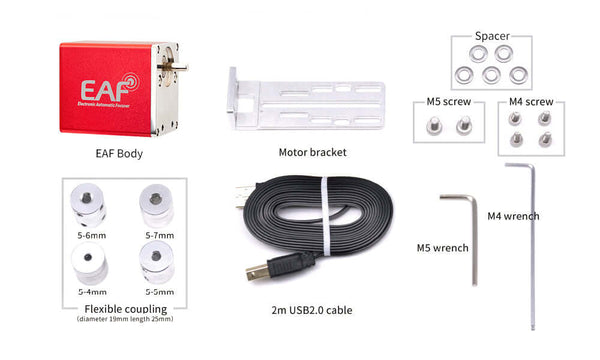 Brand: ZWO
ZWO EAF 5V Electronic Automatic Focuser (ZWO-EAF-5V)
ZWO-EAF-5V
Free Expert Support
Why Purchase from All-Star Telescope?
Stress Free, Secure Shopping
Why we love the ZWO EAF 5V Electronic Automatic Focuser (ZWO-EAF-5V)
Product Description
This is the current version of the EAF. It no longer requires a dedicated 12V power supply. Now you can directly connect it to your camera, laptop or ASIAIR via the USB 2.0 port and use a cable for both data transmission and power supply! This makes the cable management much easier, as well as reducing the need for additional power outlets.
The innovative decorative pattern on the EAF is inspired by the changes of Airy disk during focusing showing how the focusing curve gives a local minimum at best focus – giving an easy explanation on how the EAF works just with a glance on the cover!
Specifications
Size: 59mm x 52mm x 41mm
Motor: Step motor, 35mm diameter, 7.5° step angle
Reduction ratio: 120
Power/Data port: USB2.0 port, Type-B
Weight: 277g
Capacity: 5kg
Excellent product. Working as expected.
Just like a lot of their products from ZWO does an excellent job. I'm using it on my William Optics Zenithstar 81. I thought the installation would be rather complex, but surprisingly it is not. For me this automatic focuser is a must have, as there is too much vibration when trying to focus manually.
Easy to install, now for clear skies to try it
Installation was a breeze, works with both the hand controller and the ASI Air App.
Now, all I need is some clear skies to try it out, soon I hope (SSSP was a bit of a bust)
Best ASIAIR companion
This has simplified my life tremendously and it is plug and play with the ASIAir. I just love this. I have it on all my rigs now and I am enjoying the results. Quality made, installs on almost anything (you may have to buy a specific bracket for some scopes), and installs in minutes. i love this thing.
Outstanding value!
This little focuser is sturdily built, easy to set up, and excellent value. Couldn't be happier.
I am using it with the ASI2600 and my Tak FSQ-106. The focuser comes with four flexible couplings, the largest of which was still too small for the Tak rack and pinion focuser. I easily drilled one out on a small drill press. The included mounting hardware is beefy and the focuser itself feels solid.
Performance is top notch as well. Directly attached to my R&P focuser, the movement of the tube is about 4 micrometers per step, which is awesome as my critical focus zone is about 60 micrometers. Once I measured the backlash and configured software to overshoot and return, the focus position is 100% repeatable.
This is a high quality accessory at a very affordable price.
ZWO EAF
Seems like a decent and well built item, a bit pricey but everything in AA is these days. In order to use it properly with an SCT and get the needed number of steps to run the whole focusing cylce I had to do the ZWO latest firmware update.
Overall I do think it is going to work very well for my needs, the biggest concern is cost.
Why Should You Trust All Star Telescope?
We've Made All The Mistakes
So You Don't Have To
Learn More