Brand: Celestron
Celestron CPC 800 GPS (XLT) Computerized Telescope (11073-XLT)
050234107310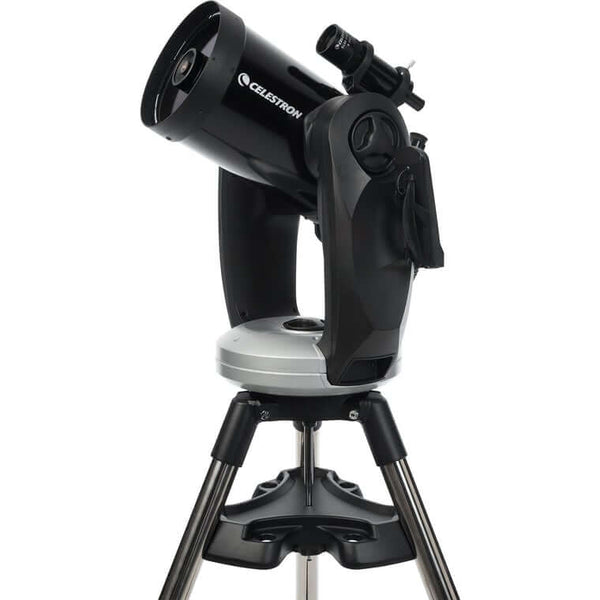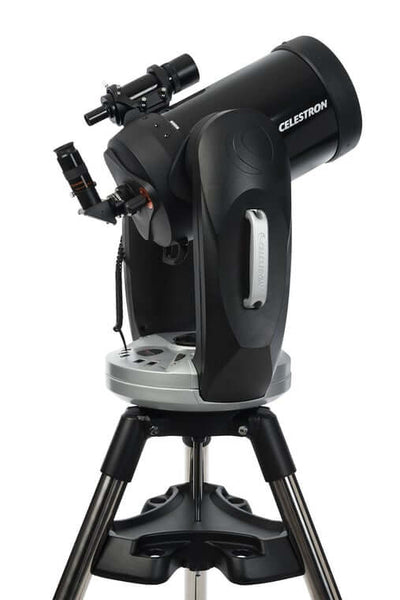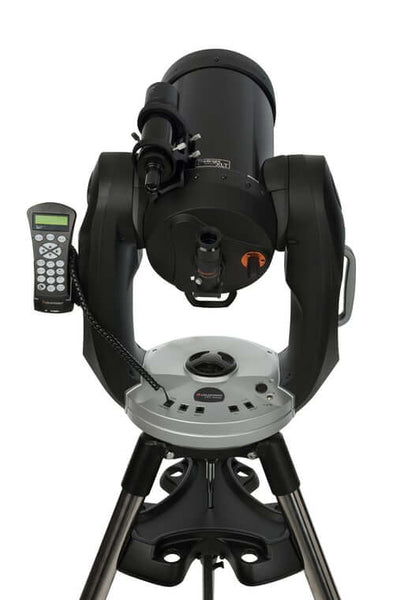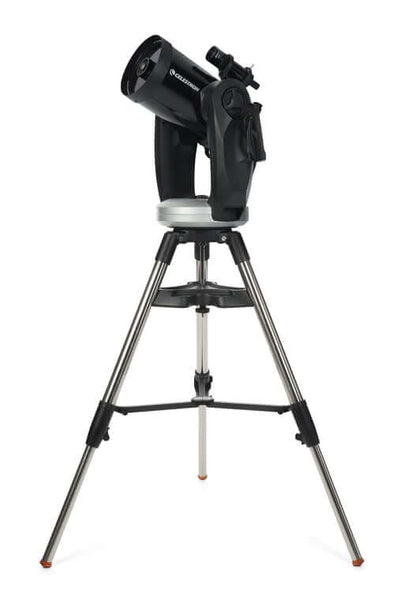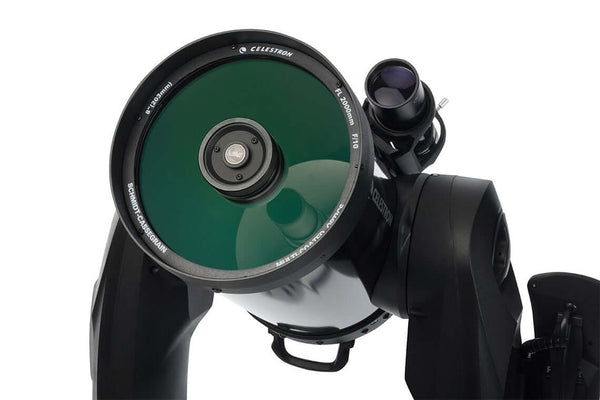 Brand: Celestron
Celestron CPC 800 GPS (XLT) Computerized Telescope (11073-XLT)
050234107310
Products in the Same Family
Free Expert Support
Why Purchase from All-Star Telescope?
Stress Free, Secure Shopping
Why we love the Celestron CPC 800 GPS (XLT) Computerized Telescope (11073-XLT)
Product Description
The Celestron CPC 800 takes full advantage of its vast database of thousands of galaxies as well as delivering a new level of detail to all your favourite deep sky objects. With sophisticated software features like Hibernate function, the CPC 8" Schmidt-Cassegrain telescope can maintain its star alignment night after night without needing to be re-aligned, making it an ideal instrument for a permanent observatory facility.
The CPC series is the most portable of Celestron's top-of-the-line fork-mounted astronomical telescopes. This Celestron CPC 800 GPS XLT telescope is at home as a superb visual instrument or, with optional wedge and an astro camera, as a serious astrophotographer's tool. Turn this computerized telescope to the planets and see amazing detail on the surface of Jupiter; see Cassini's Division in the rings of Saturn, and resolve details on the surface of Mars. Even the distant Uranus, Neptune and Pluto are within your reach. Although large in aperture and with a weight of 61 pounds, the Celestron CPC 800 telescope is still portable enough for most adults to setup and breakdown due to the ergonomic built-in carry handles. Hear more about the CPC series and their impressive features in the video overview below.
The revolutionary SkyAlign Alignment Technology built into the Celestron CPC 800 telescope redefines everything that amateur astronomers are looking for - quick and simple alignment, unsurpassed optical quality, ease of set-up and use, ergonomics, enhanced computerization and, most important, affordability. So if you are looking for a great overall workhorse of a telescope the Celestron CPC800 is for you!
Aligning the CPC is as easy as 1-2-3! Simply locate and use the hand control to point (slew) the telescope to three bright celestial objects. You do not need to know the names of the stars - you may even pick the moon or bright planets! Celestron's NexStar software technology will model the night sky to determine the position of every star, planet and celestial object above the horizon. Once aligned, the CPC hand control allows direct access to each of the celestial catalogs in its user-friendly database.
The Celestron CPC database contains over 40,000 celestial objects including Messier objects, the Caldwell Catalog, as well as NGC Galaxies, nebulae and planets. User-definable filter limits make navigating through this expansive database quicker and easier. Filter Limits let you filter out objects that are outside of your local horizon (ie, if trees or mountains were in the way). Identify feature tells you what you're looking at, but it can also be a very fun way to tour around the sky. Just point the Celestron CPC 800 GPS XLT telescope somewhere and ask it to identify Messier objects (for instance) and it will show you the 5 nearest Messier objects to your position and let you GOTO them. You can keep doing this for different parts of the sky or for different object types - it is a lot of fun. There's also "Solar Sys Align" that lets you align on the moon for daytime observing - it is easy to use this to see planets or bright stars in the day.
The CPC Series telescopes feature meticulously matched and hand-figured optical systems that are manufactured in Celestron's facilities in Torrance, California. In addition, all CPC models come standard with StarBright and StarBright XLT High-Performance Optical Coatings. All CPC models ship standard with the NexRemote telescope control software.
What can I see with a Celestron CPC 800 GPS (XLT) Computerized Telescope (11073-XLT)?
Here are some simulated views of common objects. Results with your telescope will vary with viewing conditions, obrits, equipment and more.
Jupiter with
40mm Eyepiece - 51x Magnification
(Included with This Telescope)
Jupiter with
10mm Eyepiece - 203x Magnification
Sold Separately
Jupiter with
5mm Eyepiece - 406x Magnification
Sold Separately
Moon with 40mm Eyepiece
51x Magnification
(Included with This Telescope)
Moon with 10mm Eyepiece
203x Magnification
Sold Separately
Moon with 5mm Eyepiece
406x Magnification
Sold Separately
Andromeda with 36mm Eyepiece
56x Magnification
Sold Separately
Andromeda with 40mm Eyepiece
51x Magnification
(Included with This Telescope)
Andromeda with 10mm Eyepiece
203x Magnification
Sold Separately
What's in the Box
Specifications
OPTICAL TUBE INFO:
Optical Design:
Schmidt-Cassegrain
Aperture:
203.2mm (8")
Focal Length:
2032mm (80")
Focal Ratio:
f/10
Focal Length of Eyepiece 1:
40mm (1.57")
Magnification of Eyepiece 1:
51x
Finderscope:
9x50 Finderscope with quick release bracket
Star Diagonal:
1.25" Star Diagonal
Optical Tube:
Aluminum
Highest Useful Magnification:
480x
Lowest Useful Magnification:
29x
Limiting Stellar Magnitude:
14
Resolution (Rayleigh):
0.69 arc seconds
Resolution (Dawes):
0.57 arc seconds
Light Gathering Power (Compared to human eye):
843x
Secondary Mirror Obstruction:
64mm (2.5")
Secondary Mirror Obstruction by Diameter:
31%
Secondary Mirror Obstruction by Area:
9.77%
Optical Coatings:
Starbright XLT
Optical Tube Length:
432mm (17")
Optical Tube Diameter:
238mm (9.37")
Optical Tube Weight:
42 lbs (19.1 kg) with mount
Dovetail:
None
MOUNT INFO:
Mount Type:
Computerized Altitude-Azimuth Dual Fork Arm
Height adjustment range (includes mount and tripod):
1295.4mm - 1422.4mm (51" - 66")
Tripod leg diameter:
50.8mm (2") Stainless Steel
Mount Head Weight:
42 lbs (19.1 kg) with optical tube
Accessory Tray:
Yes
Tripod Weight:
19 lbs (8.6 kg)
Slew Speed:
9 slew speeds - max speed 5°/second
Tracking Rates:
Sidereal, Solar and Lunar
Tracking Modes:
Altazimuth, EQ North and EQ South
GPS:
Internal 16 channel
Dovetail Compatibility:
none
Number of Auxiliary Ports:
2 AUX Ports (Hand Control can use any of the AUX Ports)
Autoguide Port:
Yes
USB Port:
Yes, on hand control
Power Requirements:
12 VDC-1.5A (Tip positive)
Motor Drive:
DC servo motors
Alignment Procedures:
Sky Align, Auto Two-Star Align, Two-Star Align, Solar System Align, EQ North Align and EQ South Align
Periodic Error Correction:
Yes
Computerized Hand Control:
2 line x 18 character backlit Liquid Crystal Display, 19 LED backlit buttons, USB 2.0 Port for PC connection
NexStar+ Database:
40,000+ objects, 100 user defined programmable objects. Enhanced information on over 200 objects
Software:
Celestron Starry Night Special Edition Software and SkyPortal App
Total Telescope Kit Weight:
61 lbs (27.6 kg)
Solar Warning
Never look directly at the Sun with the naked eye or with an optic (unless you have the proper solar filter). Permanent and irreversible eye damage may result.
Never use your optic to project an image of the Sun onto any surface. Internal heat build-up can damage the optic and any accessories attached to it.
Never leave your optic unsupervised. Make sure an adult who is familiar with the correct operating procedures is with your optic at all times, especially when children are present.
Why Should You Trust All Star Telescope?
We've Made All The Mistakes
So You Don't Have To
Learn More